GARDEN PROJECTS - SMALL
Small garden design should create the illusion of space using different areas of interest so your gaze moves from one point to another making a smaller space feel larger.
We have created designs for small spaces including balcony, courtyard and patio gardens. Making sure whatever the size, your garden is a place that can be used and enjoyed throughout the year.
GARDEN PROJECTS - MEDIUM TO LARGE
A larger garden is often a great blank canvas to work from, even if it already has existing hard and soft landscaping features. When planning a new design, think about all the things you want to use your garden for - entertaining, children's play area, a place for pets and a quiet space to relax!
With a bigger garden there's usually no need to try and create the illusion of space, so a good idea is to avoid adding too much clutter to the garden.
By selecting lush evergreen plants, perennials and grasses you can create year-round interest with minimal upkeep! So a larger garden doesn't always have to mean lots of time spent maintaining the plants - choose the right plants and you will be able to just relax and enjoy your garden.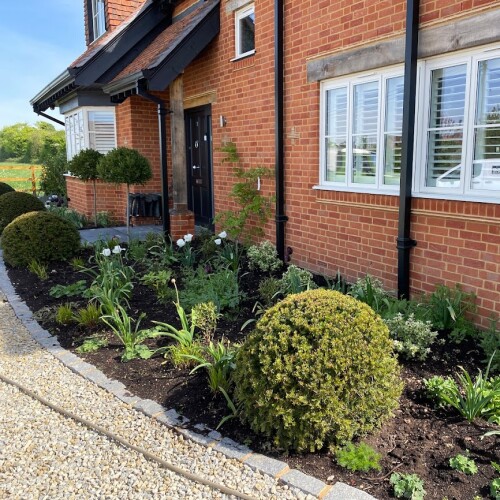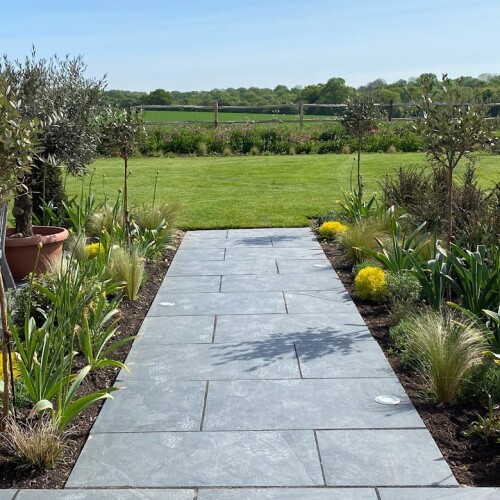 SHOW GARDEN PROJECTS
As a member of The Association of Professional Landscapers (APL) each year we enter one of our garden projects into their annual awards ceremony - we've already won awards in silver and gold for garden design and soft landscaping.
Everyone can enjoy one of our beautiful gardens, when they visit our show garden at the annual BBC Gardeners World Live event. All our show gardens are designed to work with and enhance the natural environment. Our past designs have included a recycle and reuse garden, which used items that often get overlooked or discarded as rubbish, turning them into attractive garden features.
Ready to get started?
Get in touch by completing our pre-visit questionnaire.