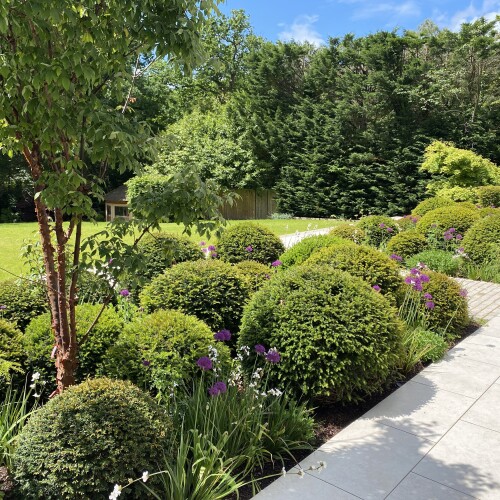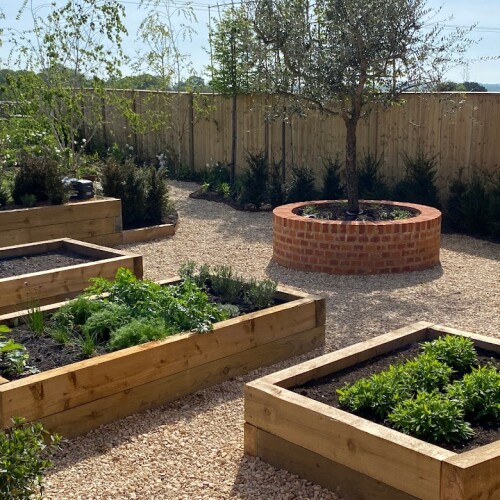 How it Works
Our garden landscaping experts can rework and renovate a small garden, courtyard or patio in just a matter of days. Giving you fresh ideas and bringing interest to your outdoor space. Or, we can work with you on a brand new design from scratch, working with exisiting features you want to keep. We offer a free initial visit so we can find out how you want to use your outdoor area, your requirements and your personal style. Then, we'll prepare our garden assessment and craft a plan tailored to you. From a full garden design to hard and soft landscaping services, we have you covered.
Design and Planting
Our garden designers help you to visualise and bring your landscaping ideas to life. Book a free garden consultation and our experienced team can help with their knowledge and expertise in both plants and building materials to incorporate design features that work for you and your budget. No matter the size or style of garden, we can shape and create it just the way you want it.
We can evaluate and improve the soil as necessary, source the highest quality plants and trees from our nursery collection, plant these professionally and assist with maintenance and care moving forward, so your garden will look healthy and beautiful for years to come.
Your needs are our priority, and so is our environment. That's why we'll also encourage you to choose native plants that support local wildlife, give you some handy ecological gardening tips and water-saving advice, and use sustainable materials and peat-free compost throughout your outdoor space. All our products are sourced from suppliers we trust and who share our values.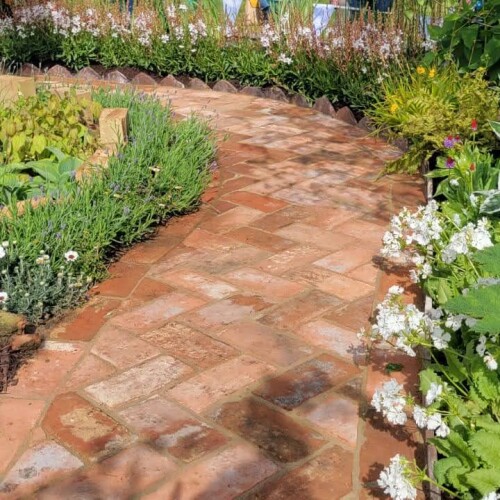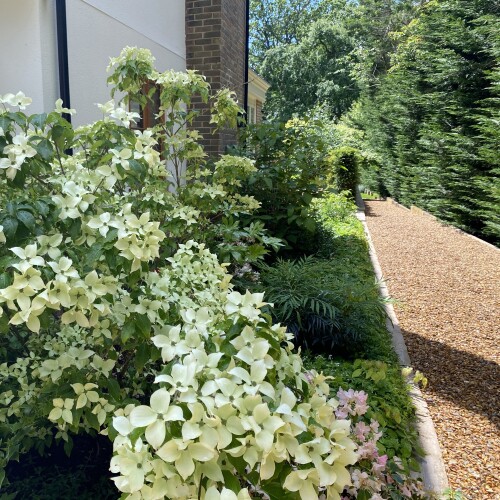 Soft Landscaping
With our own team of experienced landscapers and our own plant nursery in Hampshire, you can be sure that we will source and expertly plant not only your favourite plants but plants that will thrive in your outdoor spaces.
Specialisms include:
Hedge & Tree pruning
Garden maintenance packages
Water features and ponds
Feature planting and borders
Garden makeovers
Pest control advice and action plans
Hard Landscaping
We can design and build a range of features that form the structure of your garden. From paths to patios and walls to water features we can help you with a range of key features that help form the shape of your garden. Working together with our garden designer, our hard landscapers can build sound and stylish structures that shape your garden spaces and stand the test of time.
Our services include:
Patios/terraces/steps
Fencing
Screening
Raised Planters and beds
Decking
Pathways
In-built seating areas.
Garden Maintenance Made-to-measure
We have a team of Partners who are experienced in all aspects of planting and garden maintenance. Just like your garden design, we can tailor your garden maintenance to suit you and your garden.
We offer a whole range of garden services (please enquire)
Creating a Garden to Suit You
Longstock Park Landscapes are experts at transforming gardens of all shapes and sizes, from intimate courtyards and balconies to extensive landscape redesigns for larger spaces. Whether you require a small garden redesign or a complete overhaul of beds, fencing, and landscaping elements, Longstock Park Landscapes has the expertise to cater to your needs. With our skilled team of professionals, we are well-equipped to handle projects of any scale. If you're searching for a trusted landscaper near you, then look no further than Longstock Park Landscapes for exceptional craftsmanship and innovative design solutions tailored to your specific requirements.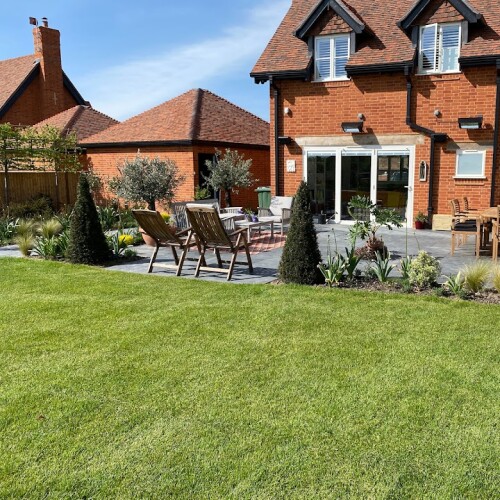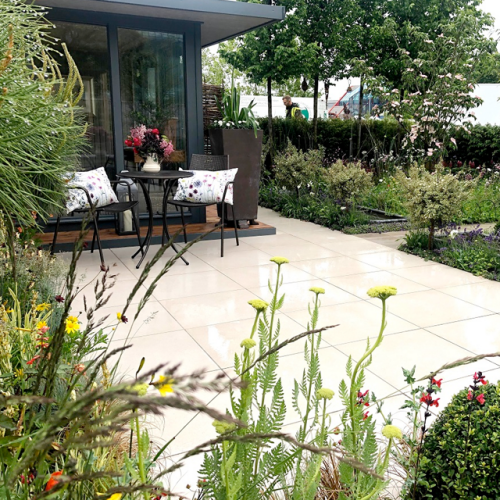 Awards
We are a trusted and award-winning team of professional gardeners, designers and landscapers. Providing excellent service, reliable after-sales care and continued support through garden maintenance and ongoing advice.
Members of the Association of Professional Landscapers
Winners at the BBC Gardeners' World Live gardening events 2019 and 2020
Association of Professional Landscapers finalist and medalist 2020 and 2021
Association of Professional Landscapers finalist 2022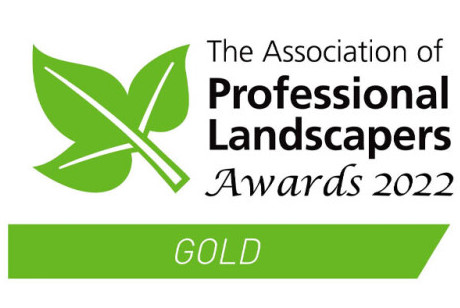 Show Garden Projects
As a member of The Association of Professional Landscapers (APL) each year we enter one of our garden projects into their annual awards ceremony - we've already won awards in silver and gold for garden design and soft landscaping.
Everyone can enjoy one of our beautiful gardens, when they visit our show garden at the annual BBC Gardeners World Live event. All our show gardens are designed to work with and enhance the natural environment. Our past designs have included a recycle and reuse garden, which used items that often get overlooked or discarded as rubbish, turning them into attractive garden features.
Get Started
We are a team of experts who love gardens, garden design and building garden structures. We're here to help, from start to finish and for all your future gardening needs. Here's how you can begin to create an outdoor space you can be proud of:
Contact us and provide some details via our pre-visit questionnaire
Book a free initial visit so we can see your garden and discuss your plans and vision
Receive our comprehensive follow-up report and estimate for the work required
If you're happy with our service and estimate, we will book a date to start work on your garden transformation
Explore our nursery and choose your plants or we can choose these based on your preferences
All our work comes with a 1-year guarantee including all plants and trees planted by us.
Why not visit us at our nursery in Hampshire and speak to one of our garden landscaping Partners about your project or telephone us on 07730192336. Alternatively, fill in the pre-visit questionnaire form with your details and we'll arrange an appointment for your free initial visit to discuss your gardening project. To see what our other customers thought of our landscaping services, check out some of the lovely testimonials we've received.