Discover our National Collections
You can walk the 80m herbaceous border, take in the spectacular display and find your favourite perennial plants that are in season.
The garden is also home to our Buddleja and Clematis collections. There's a Clematis archway that runs through the centre of the walled garden, with apple trees intertwining with the Clematis, creating an interesting display as the fruit appears later in the year.
relax and unwind
As it's a bit of a hidden spot we've added some seating so you can sit and enjoy the garden, the plants and the peace and quiet.
We've put together a list of some of our favourite perennials that grow in the border and you can buy these from our nursery to plant at home.
Entry to the garden is free and it is open for most of the year during nursery opening hours.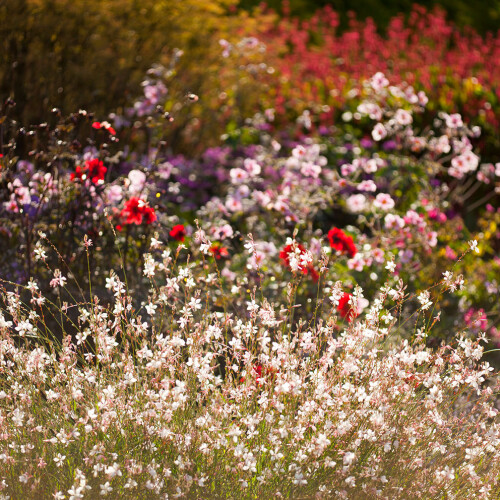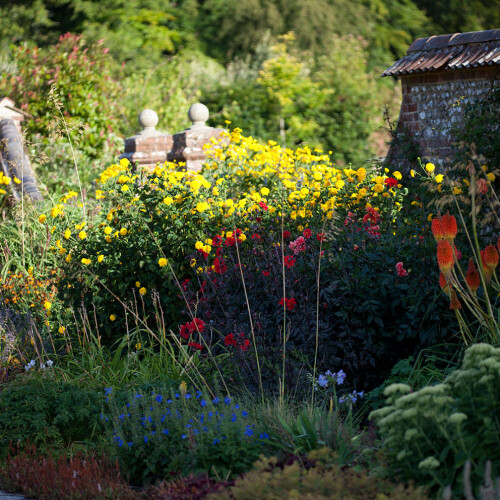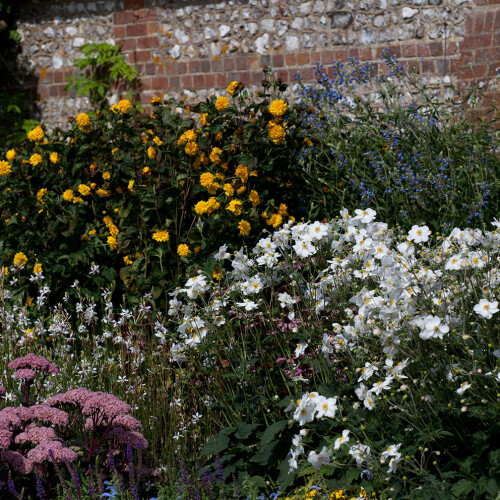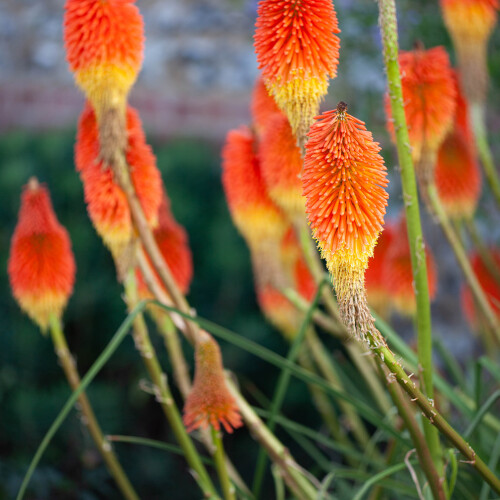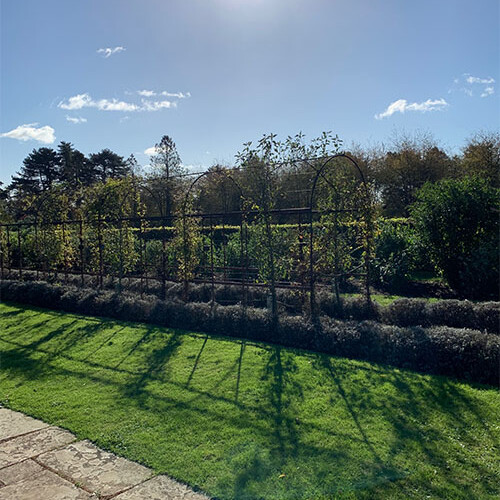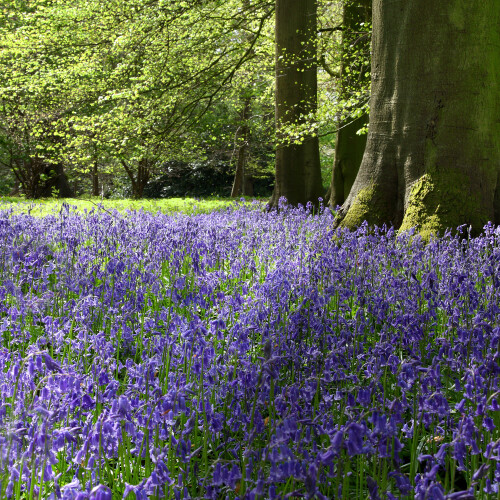 Cherry Tree Cafe
Our café in the park, Cherry Tree Café, runs adjacent to the walled garden and offers a seasonal Al Fresco dining experience. Here you can buy refreshing drinks, homemade cakes, light snacks and fresh sandwiches.