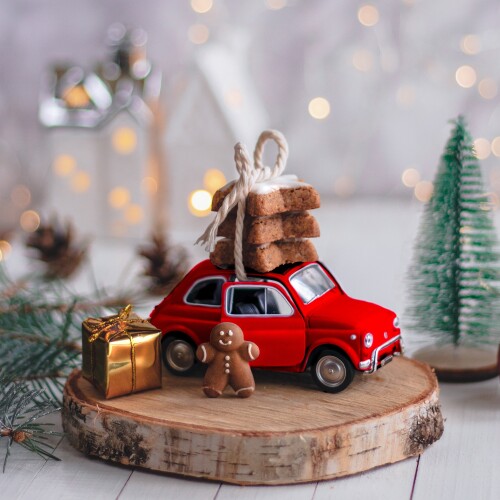 What to Expect
Local producers & suppliers: Discover a treasure trove of locally sourced and crafted gifts, food, and drink. Where you'll have the opportunity to meet the very artisans who infuse our farm shop with the magic of locally produced goods. Join us for a delightful evening filled with the finest offerings from the following local artisans:
Red Fox Souffle (Cheese souffle)
Cook (Frozen Ready meals)
Chalkdown (Cider)
Hill Farm Juice
Moonroast (Coffee)
Ace Tea (Tea)
HMS (Gin)
Black Cow (Vodka)
Purbeck Cider (Cider)
Yarty (Vinegar & Cordials)
Chococo - (Chocolate)
Ace Tea (Biscuits)
Chalkstream Trout
Summerdown Mint (Chocolate)
Black Cow (Cheese)
Andy Hussey - Muddy Little Boots (Author)
Mince pies & mulled wine: Nothing says Christmas like the aroma of warm, freshly baked mince pies and the comforting taste of mulled wine. Indulge your taste buds as you shop.
Original Fry Up Material (OFM) Foodtruck: We're so pleased that John and his team are able to bring their award winning foodtruck to the event again this year. This is some of the tastiest street food in Hampshire!
Food & gift shopping: Whether you're searching for the perfect gift, festive decorations or gourmet treats, you'll find it all here in one place. Embrace the season and support your local producers and suppliers.
Gift ideas: Explore an array of handcrafted gift ideas, many locally sourced and sure to delight friends and loved ones.
Festive atmosphere: Soak up the season in our beautifully decorated farm shop and garden shop and enjoy a warm festive welcome from the team at Longstock Park.
Date, Time & Venue
Thursday 30 November from 6pm
Longstock Park Farm Shop & Nursery, Leckford Estate, Longstock SO20 6EH
There's free parking and all conveniently located on one site. Bring your friends and family along and share in the festive spirit.
Create your calendar invite today for 30 November from 6pm - 8:30pm because it's an evening filled with Christmas cheer you won't want to miss!