With water meadows stretching away from the sides of the river and the occasional glimpse of a Kingfisher or a Hobby catching a mayfly, you might want to take your eyes off fishing for just a few minutes - to take in your surroundings.
Located in a rich wetland habitat, on a site of special scientific interest (SSSI) means that the work of the riverkeepers goes beyond the banks of the River Test, encompassing the water meadows that are grazed by the Estate's beef herd.
The area is covered by large swathes of Norfolk Reed which is great for animal habitats such as rare moths and butterflies, as well as many birds. These plants help stabilise pond and lake margins, flourishing in these wet, swampy conditions.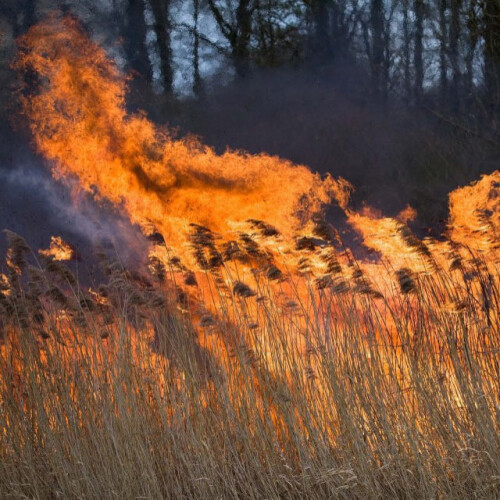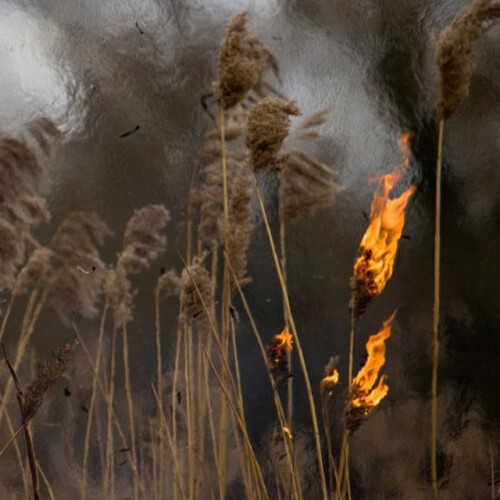 Reed burning
Managing the environment in the river valley means we periodically burn the reed beds to kill encroaching Willow and Thorns. Although it may appear extreme and damaging, it is beneficial for the meadows and new growth will appear within weeks.
The reed beds have become home to Warblers and Buntings and in the Winter, Bitterns and Water Rails pay a visit. So even if you're not fishing and you're walking in the area, keep a look out for some of our treasured wildlife in this stunning environment.
Recently we have seen otters return to the area, they have not been seen since around the 1960s and are now becoming a fairly common sight when fishing on the river.