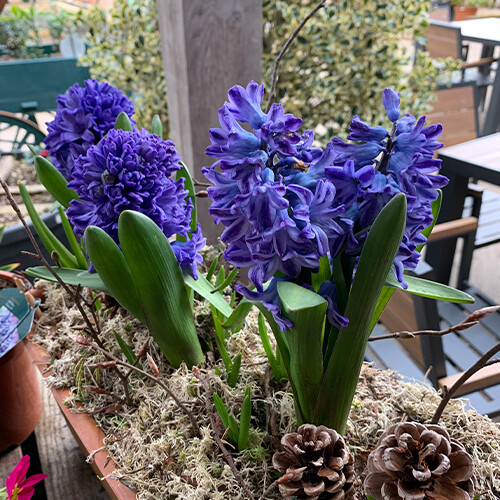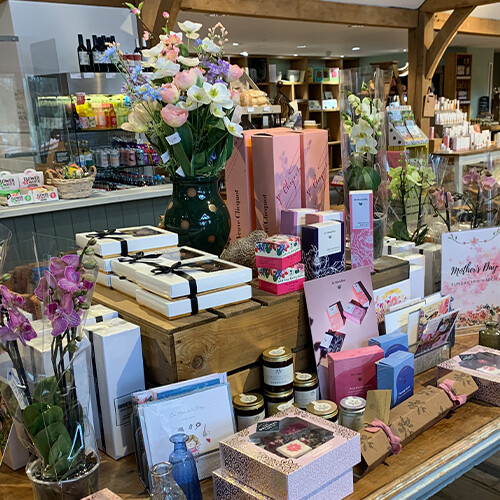 Celebrating Inspirational Women this March
With spring on the horizon and flowers coming into bloom, we're reminded of the phenomenal capabilities of nature, and the important part flowers play in nurturing and pollinating seeds and protecting beautiful landscapes across the UK. Gorgeous bouquets and carefully selected garden plants make for excellent gifts to celebrate and pamper the special women in your life this March on International Women's Day and Mother's Day.
We love flowers at the Leckford Estate in our gardens, and for gifting. With Mother's Day and International Women's Day on the horizon, we believe this is a wonderful time to celebrate and express gratitude for the women who have helped shape the people we are today and recognise the invaluable contribution these inspirational women make to our lives.
Beautiful Bouquets
What better way to welcome the warmer weather than a gift of fresh blooms and some joyful colour.
Bouquets may be a little cliché as a gift, but they stand the test of time for a reason. A gorgeous gift with a personal touch that helps brighten any space. We have a wonderful range of carefully crafted seasonal bouquets to select from Adam's Floral Designs. Adam uses British grown flowers that are in season, and uses minimum plastic, meaning the bouquets are beautiful and sustainable.
The Gift of Blooms
If you're looking for somewhere a little unique to take the special women in your life, our beautiful walled garden is home to some spectacular flowers, trees, climbing plants and so much more, a true sensation for the senses and the perfect place to make new memories. A trip around the garden can also provide some inspiration for your own green spaces. Our nursery partners are also keen gardeners so will be happy to provide advice and top tips if you're inspired to start planting yourself.
Early spring is the perfect time to give your garden some TLC. As you explore the nursery garden shop, we have a wide range of sustainable and organic products to help you prepare your green spaces for the season ahead.
Now is also the perfect time to start planting bulbs for the summer, as we start to see those early spring flowers and indulge in some springtime colour. The nursery has potted daffodils, hyacinths, and tulips ready to bring your garden to life. Along with primroses and lots of alpine plants, for balance and depth be inspired by the Leckford garden shop to do some seasonal gardening. This fun outdoor activity is such a great way to create memories that will last a lifetime.
We also offer a garden design and planting service so our experts can help you create a dream space for someone special at your leisure.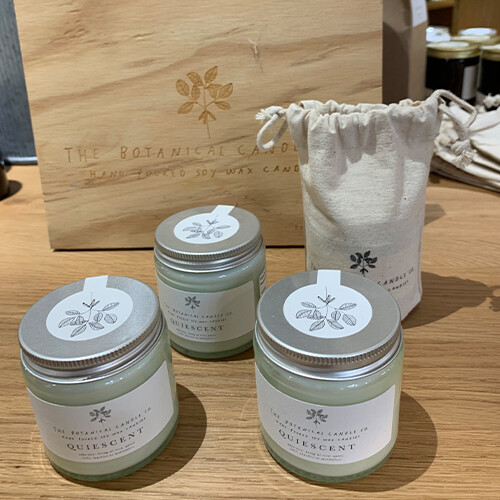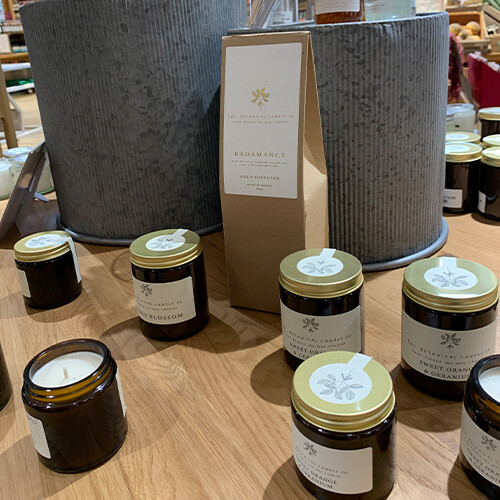 Gorgeous Gifting
At our lovingly stocked Longstock Park Farm Shop, we have Mother's Day presents are perfect to honour the most significant ladies in your life. Showing your mother how much you value her is easy with our large variety of Mother's Day gifts.
Choose one of our uncommon and one-of-a-kind Mother's Day gifts to stand out this year, such as a gift box of mini cake treats from 'The Original Cake Company', which has been specially created for Mother's Day.
You can also select the perfect present from our delicious locally sourced produce, or from our interior gifts, which includes Longstock Park's own range of home fragrances, diffusers, and candles.
Make Lasting Memories at Leckford Estate
The Leckford Estate café is the perfect place for a morning or afternoon coffee and a meal, or even some cake, surrounded by gorgeous scenery in the Hampshire countryside. As well as offering a seasonal menu, we also have a generous afternoon tea offering to spoil the special women in your life. Coupled with a walk around the walled garden, and browsing the nursery and farm shop, there is truly something for every generation to enjoy.
As part of our Mother Day events, come, and take a walk through the exclusive grounds of Longstock Park and Longstock Park Water Garden, on the magnificent Leckford Estate in Hampshire with one of our tour guides. These NEW March spring excursions are exclusively run before the park opens for the 2023 season. You will travel through the Arboretum and on to the Water Garden with a guide, admiring some of the magnificent specimen trees along the route. The Test Valley is home to these breath-taking surroundings, so book your walk today and get ready to stroll with us.
Don't forget, the Longstock Park Water Garden will open again in April, but you're able to purchase a season ticket to visit the garden, which make for a perfect gift and provides plenty of opportunity to visit the water gardens throughout the seasons.