Flowers are one of the most popular gifts to say thank you, but did you know that different flowers have different meanings? With Mother's Day just around the corner (Sunday 27th March – a little reminder for you!) we wanted to share the top 5 most popular Mother's Day Flowers and their meanings. Make your gift that little bit more personal!
Carnations
Carnations have traditionally been the official flowers of Mother's Day for many years, with each colour having a different meaning. It's said that pink carnations symbolise gratitude and love, while red signifies admiration. Adding a white carnation into your Mother's Day bouquet represents the remembrance of generations before you who have sadly passed on.
Daffodils
They say there's no love like a mother's love. With their meaning of rebirth, motherhood and new beginnings, daffodils have become associated with the beginning of new chapters and are commonly given as a congratulatory gift to new mothers.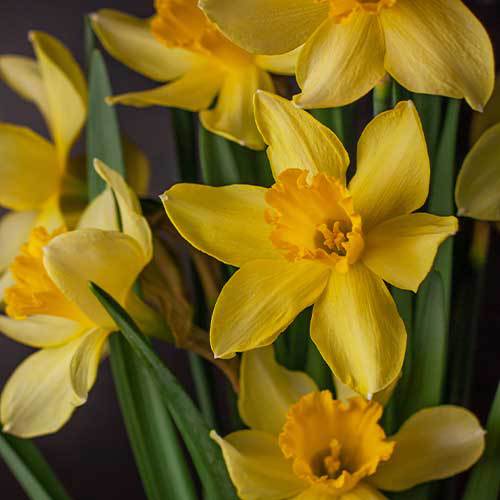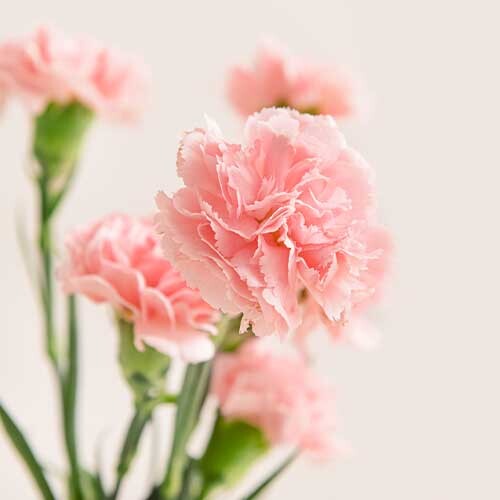 Roses
While many of us would consider roses as an expression of love, the meaning behind a pink rose and a yellow rose is vastly different. The red rose is universally known across the world as the flower of love. If gratitude and joy are the meanings you want to show your mum this Mother's Day, then a pink rose is the perfect token to give. The yellow rose is a flower to give to those who may not be your mother but act and care for you just like a mum would, with friendship and caring as their symbol.
Tulips
Tulips come in all sorts of colours and once bunched together make for a beautiful colourful gift for your mum. Whilst their fresh light scent lasts longer than most flowers, just like carnations and roses, their bright colours have many different meanings. Red tulips represent love, white tulips are the symbol of forgiveness and purple tulips are a sign of royalty.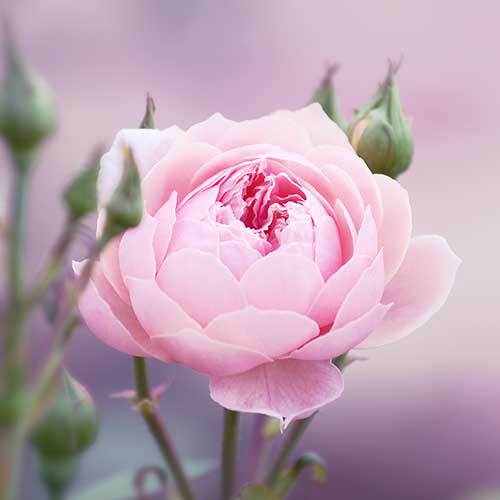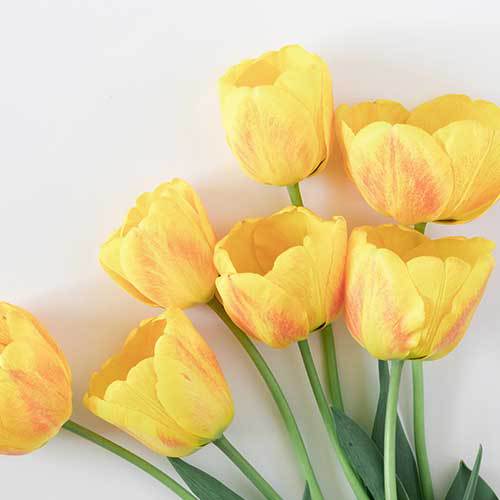 Ranunculus
More commonly known as wild buttercups, these beautifully round ruffled paper blooms make for the perfect Mother's Day bouquet. Symbolising a mixture of charm, happiness and positivity, there's no doubt who will be Mum's favourite this year!
Here at Leckford estate, we offer a wide range of bouquets to suit every mother's taste, whilst trying to be as environmentally conscious as possible. The bouquet packaging is 100% recyclable and compostable as we wrap using paper and string. The flowers are all grown by Featherstone's English Flower Company, which is just a few miles drive from Leckford estate. Any flowers not grown by Featherstone's are sourced from other British growers and as locally as possible.
Spend Time Together this Mother's Day
If you are looking for somewhere special to take your Mum, Grandma or even the whole family this Mother's Day, Longstock Park Farm Shop and Café is the perfect place to visit. Hidden away in a quiet rural location, full of charm and character, our farm shop café provides the perfect backdrop while you all tuck into a delicious treat from our seasonal menu made from fresh and locally sourced ingredients where possible.
With food services running until 3pm on Sundays, spend some quality time together exploring our beautiful walled garden, home to our 80-meter herbaceous border, with each new season the herbaceous border transform and brings a new spectrum of colour.
If you're thinking of getting your mother something special from our Longstock Park farm shop and nursery this Mother's Day, with a wide range of seasonal plants and trees, we can arrange a local delivery service straight to her door. Speak to a member of the nursery team when you visit or contact us to find out more.
The Perfect Mother's Day Outing
Whether you bring just your mum or your entire family, we're here to help you show her how much you care this Mother's Day. For more information or any enquiries before your visit, please feel free to contact us.
There's something for every generation to enjoy at Leckford Estate.