For the Gardener
Whether your dad is a keen, experienced gardener or he's just taken it up during lockdown, we have the perfect gardening Father's Day gift ideas.
Our Garden Shop stocks everything he'll need to create his dream garden! From annuals, tools and equipment, plant pots to premium garden furniture and barbecues.
For the Cider Lover
If your dad, stepdad or grandad loves nothing more than sitting back with a nice, cold cider then treat him to our locally produced Cox Cider.
Our medium-dry Cox Cider is made from Cox apples grown on the Estate, hand-picked in late autumn when the apples are at their sweetest. These apples produce a fine quality cider, available at our Farm Shop and selected Waitrose stores.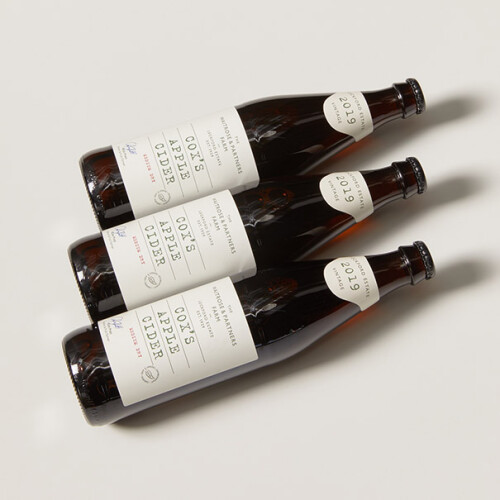 For the Golfer
Maybe your dad's idea of a perfect Father's Day is a day out with his golf clubs. Leckford Golf Club is situated overlooking the world-famous River Test.
There are two Leckford Golf courses:
The New Course – ideal for the not-so accomplished golfer, yet can also prove challenging for the lower handicap player.
The Old Course – reported to be the finest and most challenging 9-hole course in the UK, if not Europe.
Apply for a membership at Leckford Golf Club today. To get you started, have a read of our top golf hints and tips!
For the Angler
If your dad or grandad loves fishing, how about a day of trout fishing at Leckford? All the Estate fisheries are filled with the finest trout, hatched and grown here at Leckford.
Leckford Estate owns and manages 16 fishing beats on the famous River Test which runs through the Estate, with Leckford village to the east and Longstock to the west. The beats are open to fishermen from May to October. We also have two river-fed lakes that are open all year round.
Book Leckford Fishing today.
Create the Perfect Father's Day at Leckford Estate
Which ever way your dad likes to spend his time, we're here to help you show him how much you care! Visit Leckford Estate this Father's Day – whether it be for trout fishing, picking up some gardening tools at our Garden Shop or even if you just fancy a great cup of coffee and a sandwich at the Café!