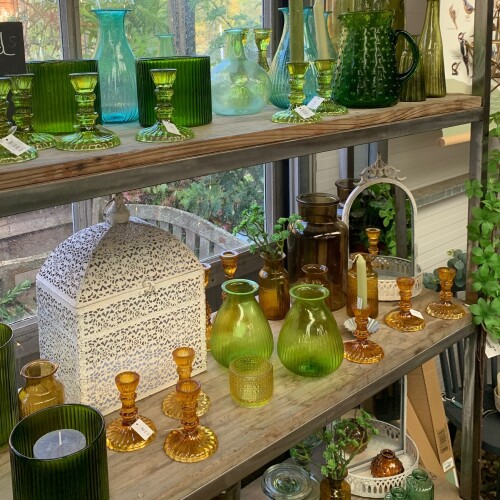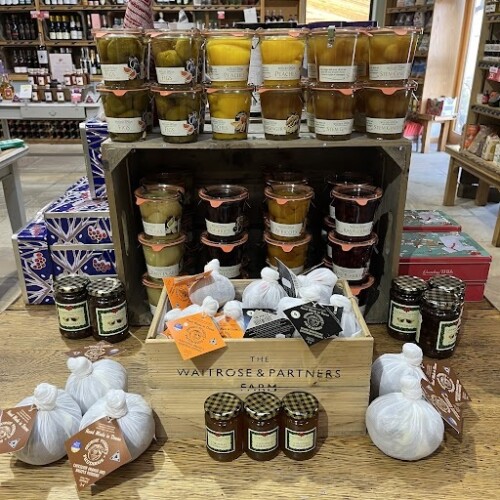 Thoughtful Gifts
We select our seasonal ranges with just as much thought and consideration as the products we sell all year round. Working with many local suppliers and producers we have a selection of gifts, homeware and tasty produce for your Christmas celebrations. From luxury hot chocolate to luxuriously scented candles and favourite foodie treats to your favourite Christmas tipple, we've sustainably sourced a wide selection for this festive season.
You can spoil the wildlife too, with our range of bird tables and birdhouses you can find gifts that endure and bring happiness for many years to come.
Give a Longstock Park gift voucher and your loved one can visit and choose their own gift from the Farm Shop, Nursery or Garden Shop. Our vouchers can also be exchanged for services provided by Longstock Park Landscapes.
Leckford Estate is well known for fly fishing on the River Test and its Lakes. Create the perfect gift for a fishing enthusiast with one of our fishing gift vouchers, these can be purchased directly by contacting the fishing manager. Drop us an email with your request here.
Decorate & Create
Partners from the Garden Shop have created some wonderful displays to inspire your own home decorations. From the traditional Christmas to a modern take on all things seasonal, we think you'll be inspired by our stylishly decorated trees and table features in the garden shop, which is bursting with ideas for the home and garden.
Create your own door wreath too, with one of our wreath making workshops. We've got two dates to choose from: Friday 25th November and Friday 2nd December. Find out more about our events here.
Treats to Eat
Start or finish (we don't mind!) your visit to Longstock Park with a visit to our cafe. On cold days we will light the log burner to make sure it's cosy and warm when you head indoors - you can sit outdoors too and soak up the delights of this setting.
Our coffee is supplied and roasted locally and our very own Cafe Partner makes fresh cakes and bakes daily. We make sure our menu is seasonal and we make use of all the fresh ingredients from our farm shop, meaning we waste less while producing some tasty treats for our customers.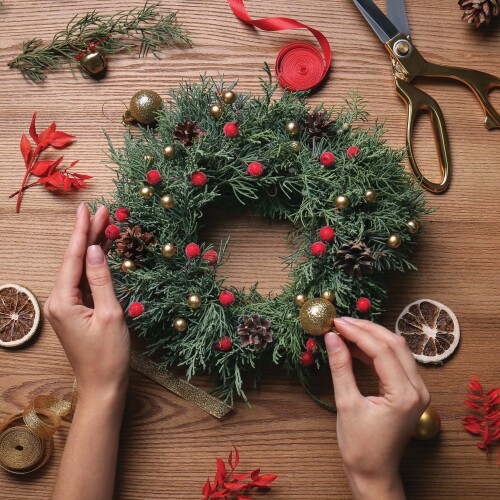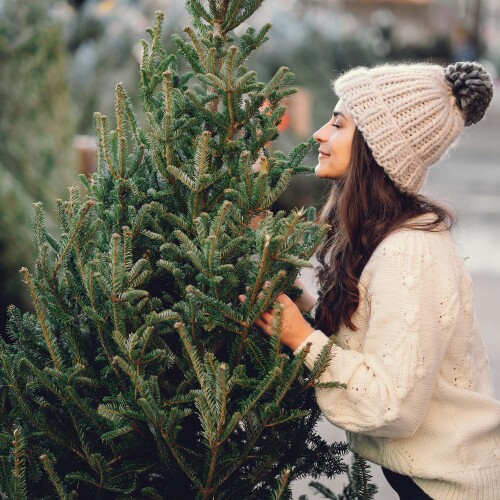 British Grown Christmas Trees
As we approach December, Longstock Park Nursery will be filled with the scent of freshly cut Christmas trees. Our trees are British grown and along with our knowledgeable Nursery Partners we can help you find the right tree for your home or garden. We stock the traditional Norway Spruce, which for many is the essence of Christmas with its familiar scent and pyramid shape. We also stock the very popular Nordman Fir, a robust tree with minimal needle loss and potted trees that can be replanted into the garden or a larger pot, meaning you can keep them for all your future Christmas celebrations.
Seasonal Events
Supplier Evening
We're planning our Supplier Evening once again, giving you a chance to meet the producers and suppliers we work with. You'll get the chance to sample great food and drink during the evening and kickstart your Christmas shopping with a warming mulled drink and a mince pie! Further details coming soon...
Wreath Making Workshops
Partners from our plant Nursery have all the skills and knowledge, along with fresh foliage and decorations, to help you create your own door wreath. For further details and to book your place use this link.
Take advantage of this fabulous location and head to Longstock Park early this Christmas. We're nestled in the Test Valley just a couple of miles from Stockbridge and there's plenty of room to roam with family and friends, so wrap up warm and enjoy your visit to us this season.