As a knowledgeable and passionate naturalist, Spedan Lewis chose specific plants to complement the four seasons. Keep an eye out for crown imperials; rhododendrons; and swamp cypress.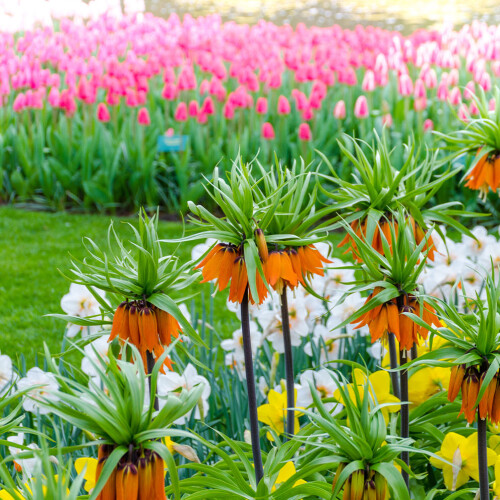 Fritillaria Imperialis (Crown Imperial/Stink Lily)
Flowering time: Late May
Introduced from Turkey, the common name "imperialis" refers to the large circle of golden flowers, shaped like an emperor's crown. It grows from a bulb to about 3 feet in height, with striking spirals of downward-facing flowers at the top of the stem, topped by a 'crown' of small leaves. While the original wild form is usually orange-red, various colours are found in cultivation, ranging from almost a true scarlet through to oranges to yellow. Flowering takes place in late spring, accompanied by a distinct odour.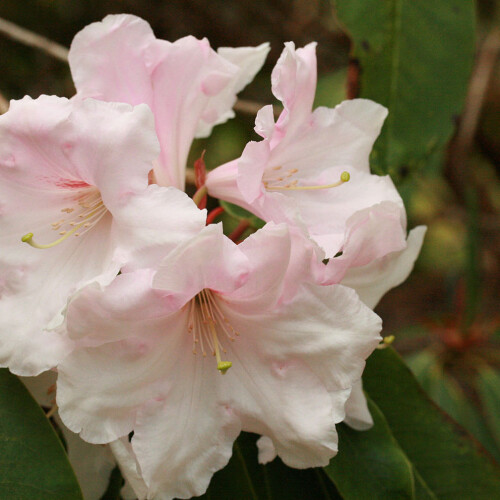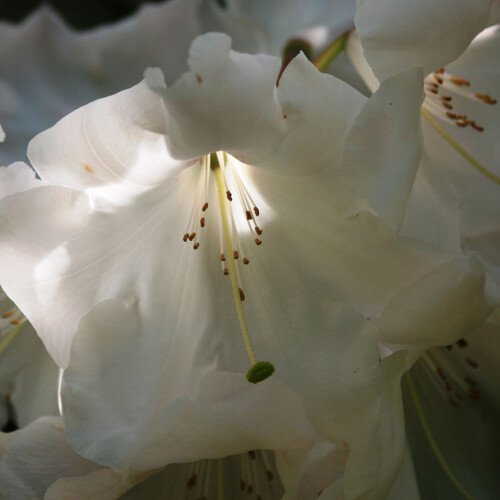 RHODODENDRONS
Rhododendrons are grown for their big, statement flowers, that blossom in Spring. These thrive perfectly in shaded conditions. Longstock Park water garden grows an abundance of Rhododendron for you to explore, all bursting with life.
Their wide, long roots enable the plants to suck up water and nutrients that keep the flowers burning bright on a warm summer's day. The perfect plant for the water garden and most other gardens too, the Rhododendron can withstand most weather conditions, from the harshest winters to the driest summers, being able to survive on very little water.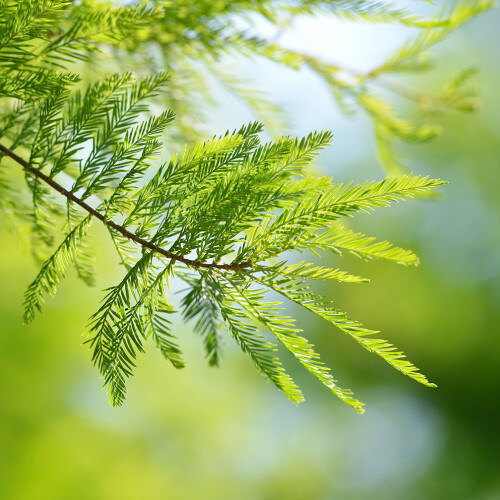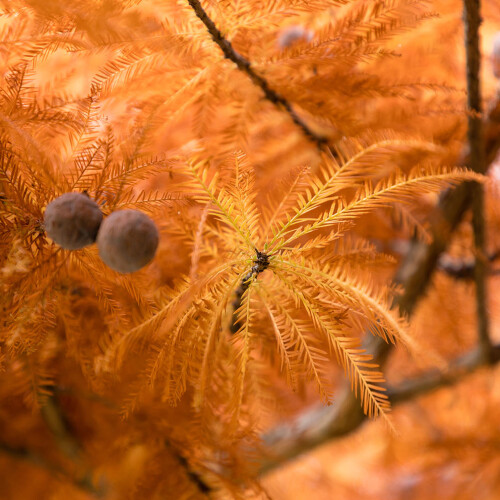 TAXODIUM DISTICHUM (SWAMP CYPRESS)
Swamp Cypress is most famously associated with the swamps of the Everglades and is one of the few deciduous conifers found in Britain. These spectacular, deciduous trees now dominate the garden and were originally planted in the 1930s by Donald Beddington, a previous owner of Leckford Estate.
When John Spedan Lewis redesigned the water garden ten years later, he specifically planted the trees for their colour during the seasons, giving their own unique show during every season.
The Swamp Cypress comes alive in autumn providing a stunning display of seasonal reds and oranges, before shedding its thin, feathery needles in the winter months.
The tree attracts rare birds, providing a nesting home for their young. John Sedan Lewis was an enthusiastic naturalist, making sure that the vegetation he brought to the garden would not only be spectacular but would allow wildlife to thrive as well.
He did not do wrong with the Taxodium Distichum, it is a true spectacle.