The product
Our original Leckford Brut is a soft blend containing mostly Chardonnay grapes, as well as Pinot Noir and Pinot Meunier. With aromas of toasted brioche and hazelnuts, and peach and citrus flavours, it's a truly special tipple.
Since its first release in 2014, we've added a new limited edition Blanc de Blanc sparkling wine to our offering. This is made using only Chardonnay grapes, giving the wine a delightfully crisp taste.
Both wines come in standard 75cl bottles and magnums, ideal for special occasions.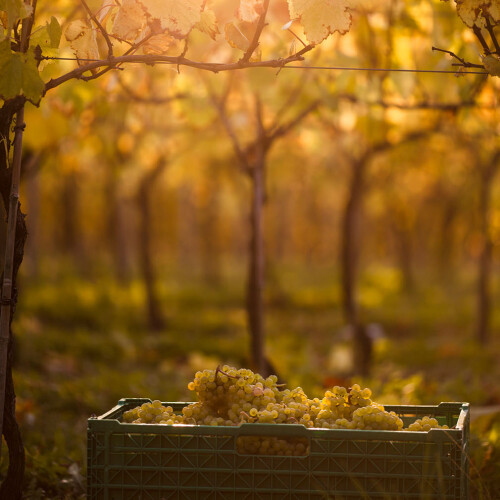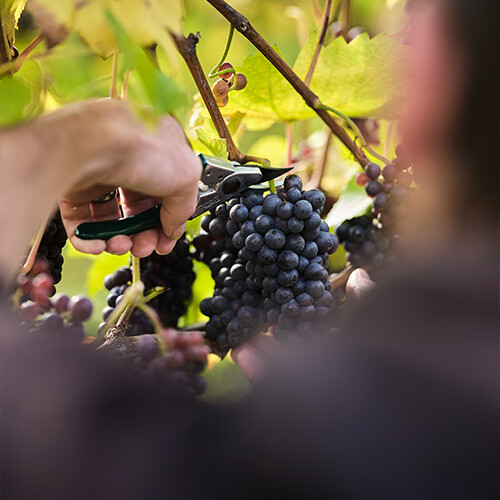 The process
The Waitrose & Partners farm boasts two vineyards, grown on a carefully chosen site to reduce the risk of frost and capture the beautiful spring and summer sunshine. Today, these yield around 50 tonnes of grapes – enough to make around 35,000 standard-sized bottles of wine per vintage.
Our vineyards are carefully tended to by our vineyard manager, Colin, along with his team of seasonal staff. They get to work tying down, bud rubbing and leaf plucking before grapes are handpicked and sent straight to the winery for pressing.
Our friends at Ridgeview Winery press our grapes and produce our sparkling wine, which is sold in our farm shop, in some Waitrose & Partners stores, and online through Waitrose Cellar.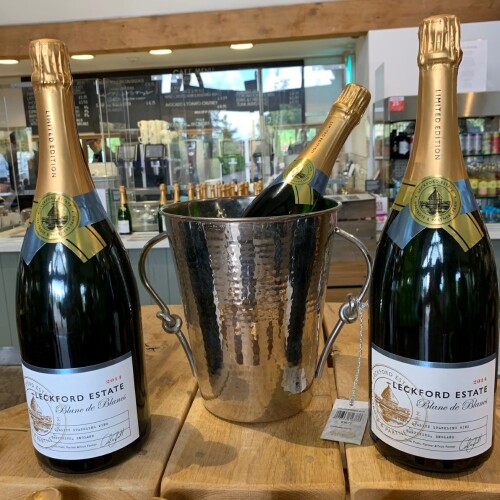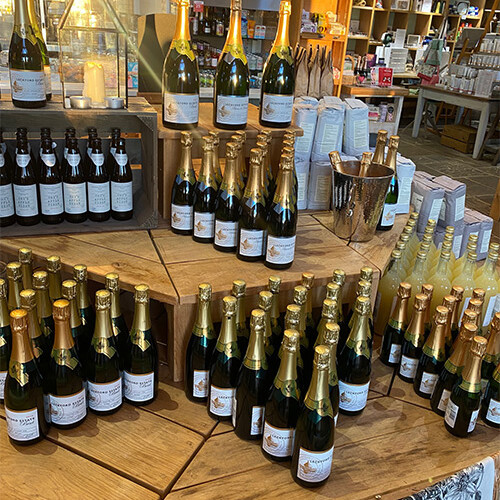 The team
Our experienced fruit farmer, Colin, manages our orchards and vineyards. He's dedicated to making the most of each crop and ensuring all we do is sustainable. So, you can rest assured that your wine tastes good and does good, too.
Colin is joined by a team of talented seasonal staff during busy periods.
Ethics & sustainability
We let the ground-level area around our vines naturalise, allowing beneficial pollinators and natural pest predators to live and work with us. This keeps our soil healthy and our fruit
tasty. Don't fear, though – we monitor the onset of any potential pests using pheromone traps and target with treatment if needed.
Uses & benefits
Our Leckford Brut is the perfect match for canapes, particularly smoked salmon and cream cheese blinis.
Awards & accolades
Our sparkling wine has featured as The Independent's Indy Best Buy sparkling wine for summer, so from grape to glass, we're proud of our Leckford estate brut.