Don't let the cooler weather put you off. While activities will naturally slow down, there is much to be done to make sure both the wildlife and plants thrive in your garden throughout the colder months.
Supporting Wildlife this Winter
The Leckford Garden shop stocks a variety of wild bird food and birdhouses. As the colder weather beds in, food becomes more scarce and precious energy is spent on keeping warm. Feeding birds a variety of food with a particularly high fat content, such as suet, provides an excellent source of energy.
Not only do birdhouses provide an additional level of interest to your garden, but they offer an invaluable safe space for birds to build their nests, protecting them from both predators and the elements. In return, many birds can provide pest control, eating insects, as well as weed control and flower pollination.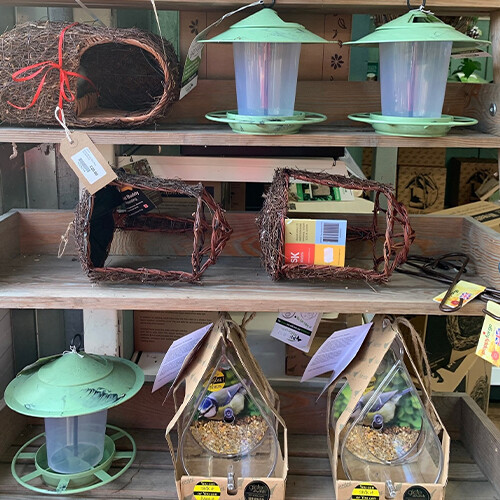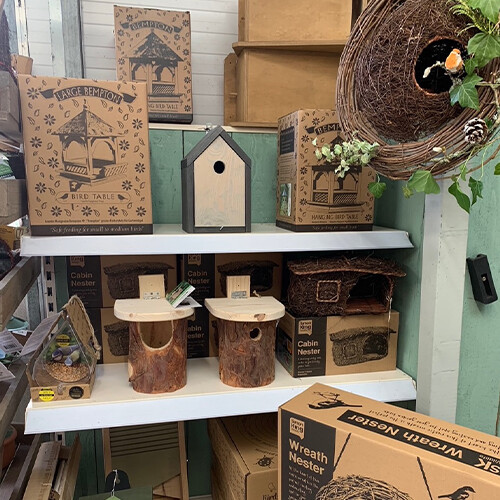 Top Winter Gardening Tips
Possibly one of the more enjoyable winter tasks is planting bulbs for the springtime. Prepare for an eruption of colour by incorporating tulips, daffodils, bluebells, and snowdrops. You'll be thankful for your hard work when spring has sprung.
We all look forward to cuddling up indoors with a nice cup of hot chocolate, but don't forget to wrap up any tender plants with some protective fleecing and add any supports to plants that might need some TLC.
It's also important to make sure your garden is prepared for the higher rainfall that comes at this time of year. By using a fork you can easily create drainage holes in your lawn, helping to prevent a waterlogged garden
Winter Wonderland
With Christmas fast approaching, why not add a festive feel to your garden with a potted Christmas tree? Take a look around the Leckford Garden shop on the Leckford Estate to see how you can add further interest, maybe gather around a firepit, add some fairy lights for warmth or decorate an outside space with some festive ornaments. Make the most of the festive season and let our wide range of Christmas stock inspire you.
Spread the Festive Cheer
This year Longstock Park Nursery [https://leckfordestate.co.uk/the-nursery] on the Leckford Estate are offering wreath making workshops – a perfect opportunity to unleash some creativity. Sessions will be running on both 25 November 2022 and 2 December 2022. Book your tickets now to avoid disappointment.
We will also be hosting our supplier evening where you'll be able to sample some delectable food and drink to help welcome in the festive season and kickstart your Christmas shopping.