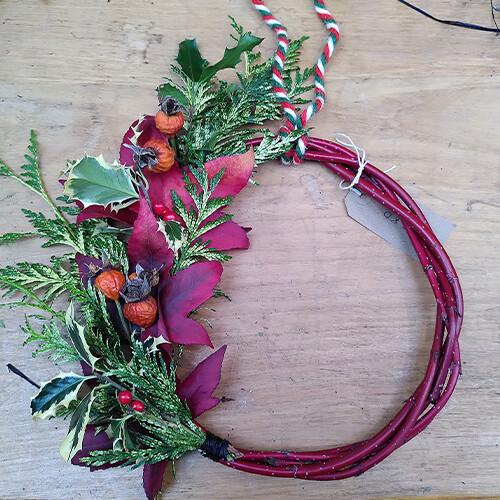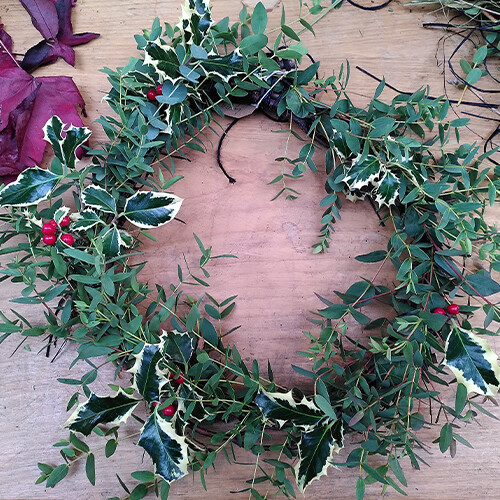 Deck The Halls with Leckford Estate
Decorate your home with some gorgeous Christmas accessories this year. Make it unique with our magnificent multi-coloured bauble wreaths and our handcrafted, sustainable foraged wreaths and decorations. There's truly something for everyone at the Longstock Park Farm Shop. Our range of eco-friendly decorations last significantly longer than traditional wreaths and can also be composted or recycled at end of the festive season. The wreaths are one of a kind, available now from our nursery garden shop.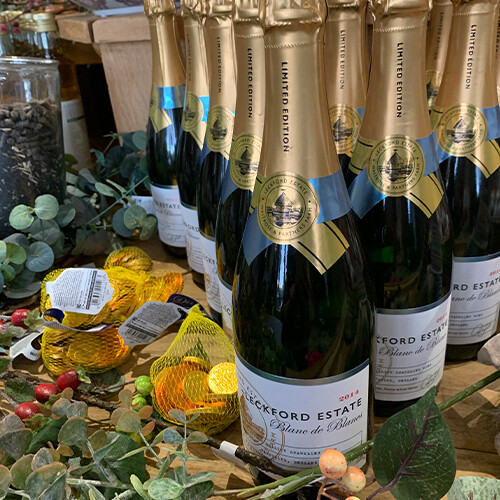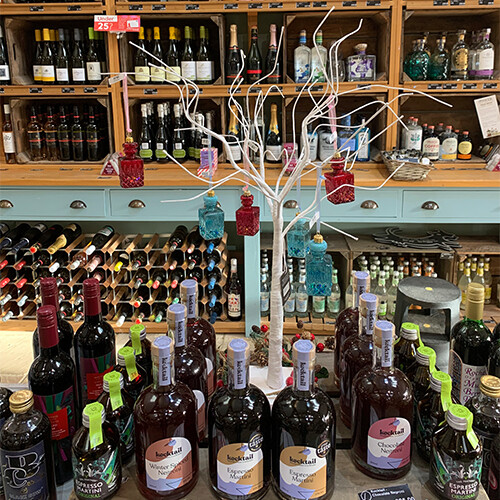 Impress your Guests with Leckford Sparkling Wine
Celebrate with Leckford's very own, proudly British sparkling wine. The grapes picked for the wine are grown on the Leckford farm by a small, dedicated team. This year, a new Blanc De Blanc edition was launched, with hints of freshly cut grass and baked apples. Couple with a chocolate gift from Cocoba, an ethically produced chocolate that doesn't compromise on taste, for a crowd-pleasing combination.
Why not pick up something special from our range of beers, wines and spirits? Many are also locally produced and will make a perfect gift or tipple this Christmas.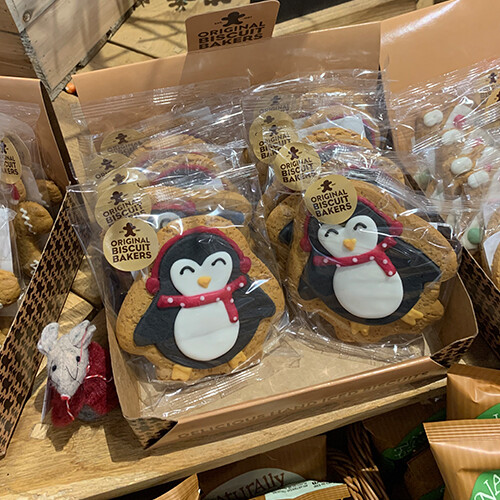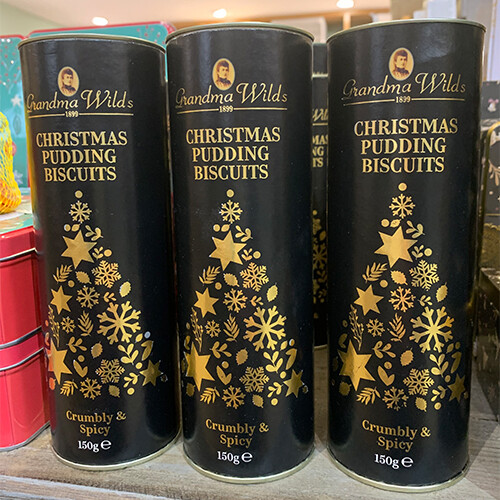 Delectable Biscuits
There are a large variety of seasonal biscuit treats available from the Leckford Estate café. Enjoy a pre-Christmas treat baked by the Original Biscuit Bakers. From penguins to Christmas puddings, you can share these fun character shapes with a warm seasonal drink – a real treat for children to enjoy… or a bit of fun for adults too.
We also have a tinned biscuit range including some of Grandma Wilds' home baked biscuits. Packaged in beautiful tins, these aren't just a delicious treat but also a great decoration or gift. The Wilds have been baking them according to a traditional recipe for over 100 years, so tuck into these delightful baked biscuits with the family.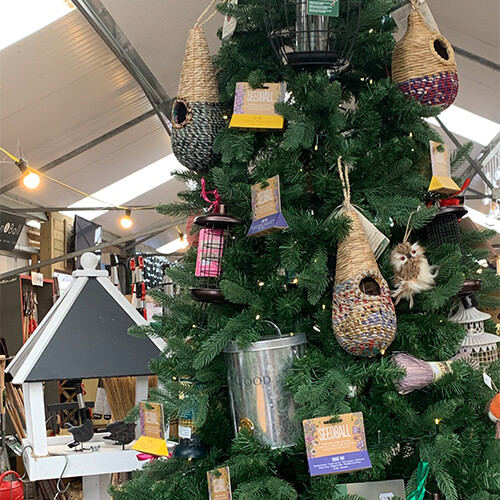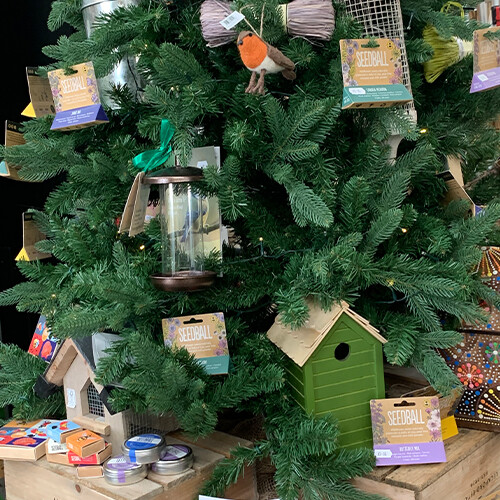 Beautiful Bird Boxes
We have a range of fun and quirky birdhouses and feeders so you can provide a home to the birds in your garden this Christmas. Giving the gift of shelter and warmth is invaluable in helping wildlife as the colder weather creeps in. Stock up on bird feed with our range of mix and match seeds for birds, and with a useful tub for life, you can return and refill at our garden shop anytime throughout the year.
'Tis the Season
We're proud to feature our farm and farming Partners in this year's Waitrose & Partners Christmas advert. Our Partners have been working hard across the year to grow and produce sustainable food and drink for all to enjoy.
From all the Partners here at the Leckford Estate, we want to wish you a very merry Christmas and all the best for 2023.