It became part of our estate in 1942, and has been nurtured and developed ever since – transforming it into "the finest water garden in the world", according to the International Waterlily & Water Gardening Society.
John Spedan Lewis spent much of his later life in the garden, and for good reason; it's an incredibly vibrant, tranquil and beautiful place to visit that attracts visitors from all over the world.
With crystal-clear waters and lush greenery, the water garden connects the two islands and woodland valleys of Longstock and Leckford. It provides the perfect habitat for countless wildlife species, and is the ideal spot for animal lovers and birdwatchers alike.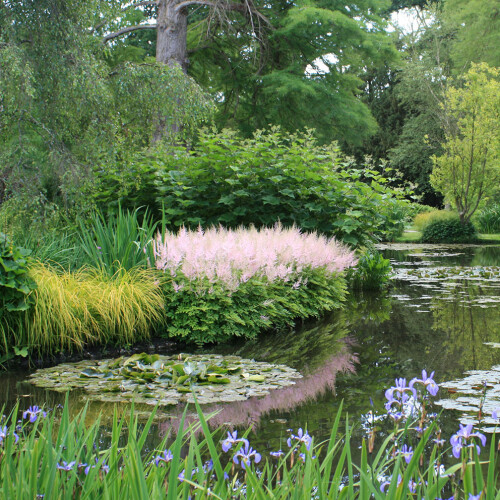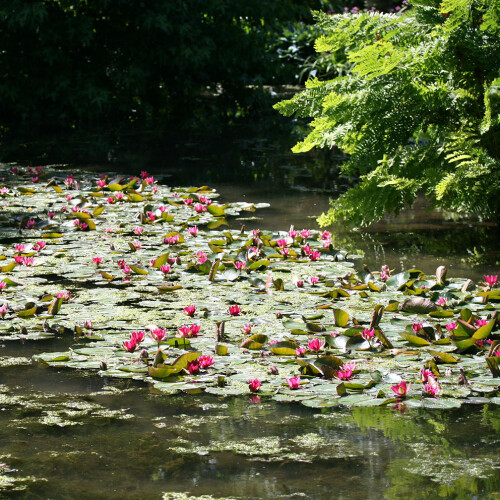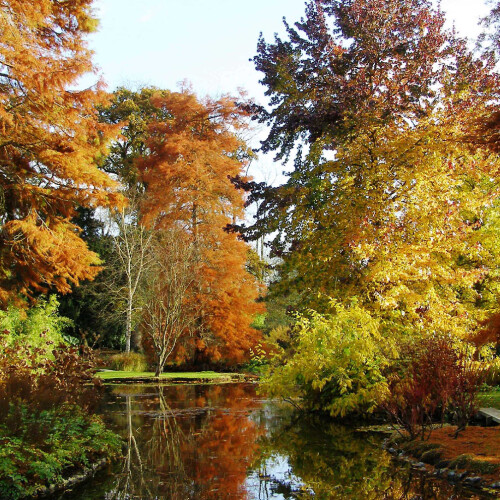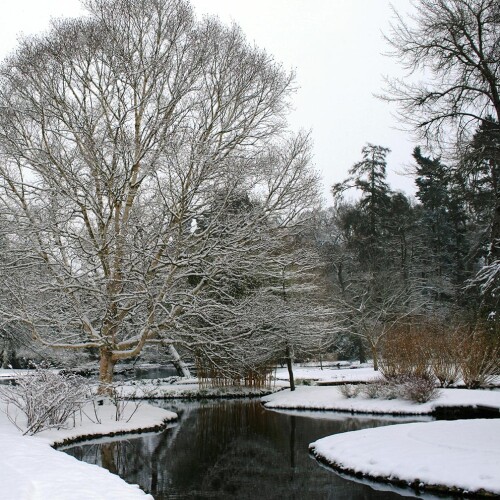 Wander and relax
Giant, yet somehow intimate, the garden was originally created during the early 1900s to be a place of rest and tranquil contemplation. John Spedan Lewis spent much of his later life strolling through the lush grounds, which are also home to countless water birds, insects, butterflies and fish of all species.
Stroll through its six acres, wandering along with the River Test, to feel truly at peace and connected to nature. Then, come back later in the year to see it in a completely new light as it changes beautifully with the seasons.
The Team
Today, the team at the garden has made some changes, adding some modern touches to the planting style. By imbedding grasses and mixed swathes it creates a display of informal but striking planting patterns.
Experienced head gardener and garden manager Rob, leads a small team of seasoned grounds and gardens Partners. Our Partners are passionate about making sure this garden remains the special place it was intended to be for many years to come.
Partners love the garden's heritage, particularly the thatched summer house that used to be an ad-hoc office for Spedan Lewis himself, where he often carried out the day to day business of his shops from here.
We also invite you to visit when the water lilies are at their best, noting this is one of the most striking features in the garden.
One of our knowledgeable team would be happy to help with any questions you may have during your visit.