At our nursery you can shop from A-Z from our range of perennials and create a beautiful border full of colour and interest.
We also stock some smaller perennial varieties during spring and summer, these may take a while longer to reach their full size but it means you can save a little too.
Perennials to be proud of
As well as a wide range of perennials to buy, we also have an 80m herbaceous border planted alongside our nursery, which is a spectacular sight from late spring to early autumn. The border is an inspiration for gardeners wanting to plant a perennial border in their own garden.
We've selected 10 of our favourite perennials grown in the border and these are available to buy from our nursery.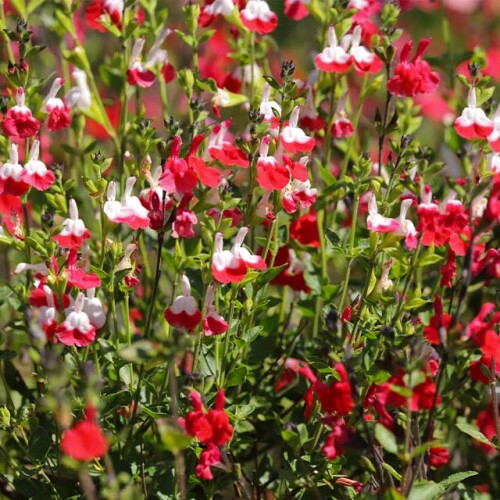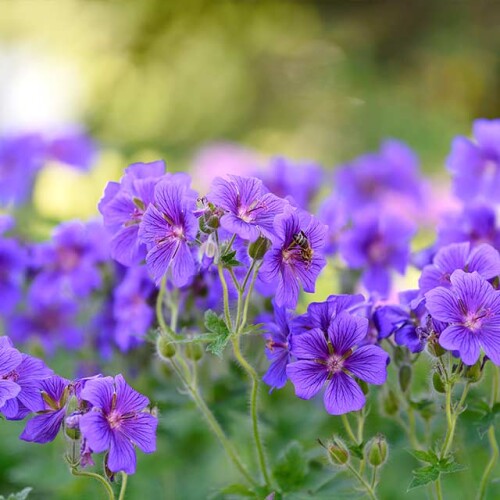 PICK OF THE PERENNIALS
| | |
| --- | --- |
| Heuchera Marmalade | Good for ground cover and evergreen |
| Salvia Hot Lips | flowers from May to October and has bright red lip-shaped flowers in spring |
| Geranium Rozanne | Good for ground cover and flowers all summer after pruning of spent flowers |
| Nepeta Six Hills Giant | This will flower all summer and will attract enough bees to hum! |
| Stipa Ponytails | An extremely tactile evergreen short grass, soft to the touch. |
| Stipa Gigantea | An oat grass with tall flower spikes that compliment any border |
| Dahlia Bishop of Llandaff | Has late summer flowers. If the soil is light it can stay in the ground with just a light mulch for protection |
| Echinacea Purpurea | A summer flower that sits on tall stems, so above many flowering plants in the border |
| Echinops Ritro | Great in hot dry soils at the front of the border. A great thistle like flower in cobalt blue. |
| Cynara Cardunculus | This is a monster thistle and if you have the space it's a stunning addition to the border |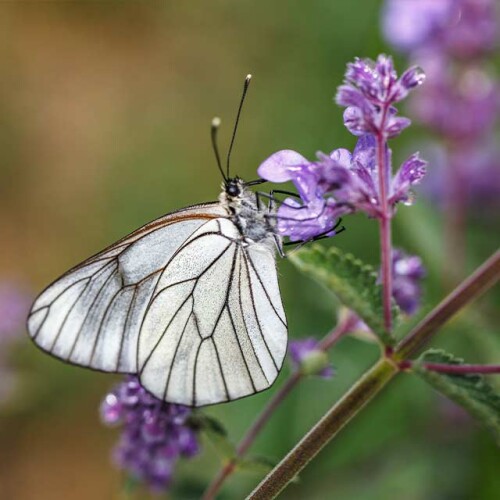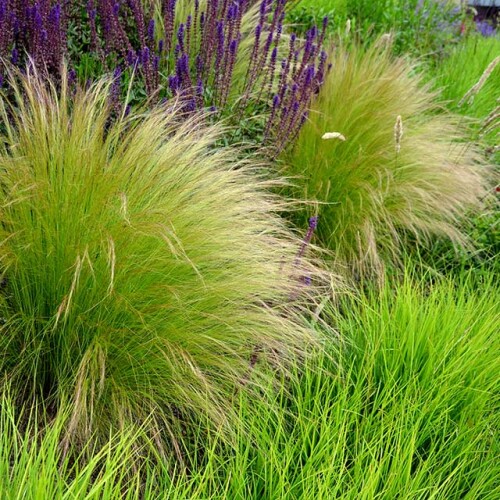 5 steps to CREATING A PERENNIAL BORDER
Dig in some well rotted farmyard manure to add nutrients and improve soil structure. Use taller plants such as Verbena Bonariensis at the back of a border
Plants such as Sedum Bloodgood will work well at the front
Fill in with mid height perennials such as Delphiniums and Lupins
Try planting your plants in blocks of colour so your eye is attracted to a particular area. Blocks of planting can be any shape, not just square or rectangle. Using colour in this way allows you to add mood to certain areas of your garden, for example, pale, pastel colours planted together for a quiet seating area.
Always water well and add a mulch to retain the moisture in the soil.
TIPS & ADVICE
Use smaller plants such as 9cm pots in spring as they will develop quickly. Buying smaller plants is cheaper too. From early in the season our nursery stocks a full range of perennials in 9cm pots.
If planting later in the season use more established plants. These are less likely to rot over winter.
Herbaceous plants are prone to slug attack. You can use spent coffee grounds or sharp sand to deter slugs or an animal friendly slug pellet. We stock a range in our garden shop at the nursery.
Divide established herbaceous plants in spring once you have seen signs of growth from them.
Use hazel sticks or plant supports on larger perennials to stop them being blown over. We stock an attractive range of hand made plant supports at the nursery.
Deadhead plants as they finish flowering to encourage new flowers.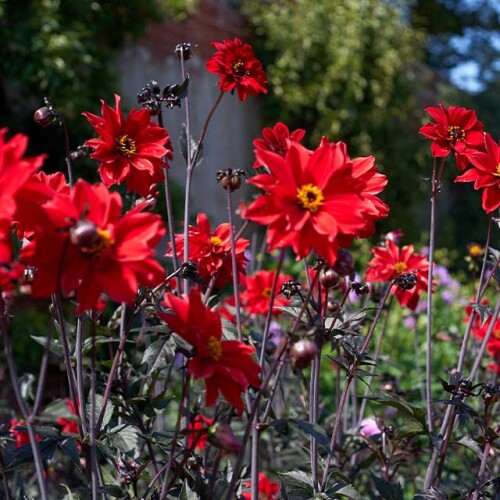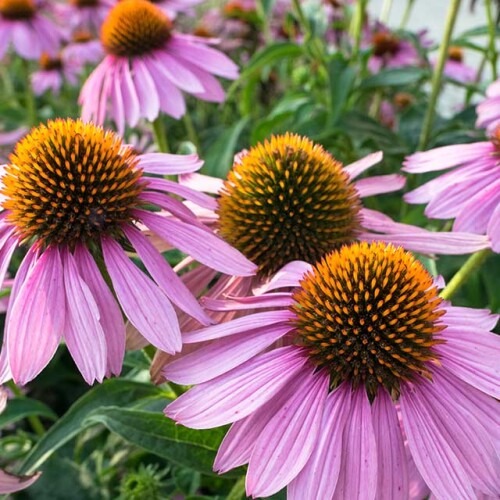 Make an Enquiry
We have an extensive range of plants, trees and shrubs for sale. Please complete our Plant Enquiry Form to find out if we have your particular product in stock.
We can deliver too
We sell lots of large trees and specimen plants and we can help you with delivery making sure these get back to your garden safely. Speak to our Partners about delivery, it's usually no trouble at all.
To qualify for delivery we require a minimum spend of £50
Delivery is free up to 10 miles
Delivery between 10-20 miles is £10
Delivery 20+ miles is charged at £10 plus £2 per mile