We can take you through our range and find out which one is best for you, we can deliver and, if you would like us to, we can plant it in your garden.
Our fruit trees arrive in early autumn, from apples to apricots, we can talk you through the best variety to grow in your garden and teach you how to care for and prune your tree as it matures. Making sure you get a bumper crop year after year!
In November bare root hedging becomes available. This is a great time to plant a new hedge or replace any damaged plants in your old hedge. Contact us early and we can place an order for a specific variety and we'll let you know when it's arrived.
We also stock some well established hedging plants throughout the year, for when you need something that can give you instant impact.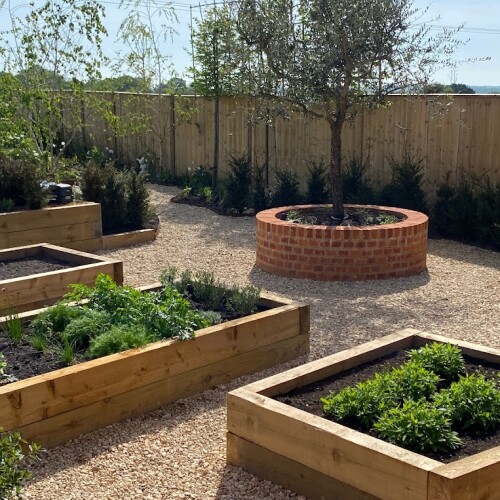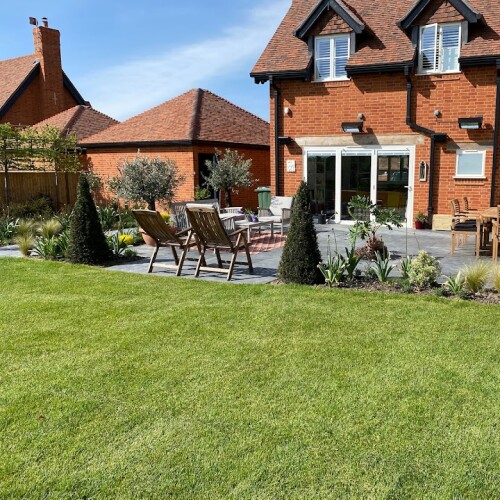 Our pick of ornamental & Specimen Trees
Here are just a few of our favourite trees that can create a bit of interest just on their own.
We love the following trees and these work well in most gardens. In a small garden make sure you check the final height of the tree and look for something that you can underplant, making the most of the available planting area.
Cornus Kousa Venus

Plant in an open spot with lots of light
Will add interest from May - July
Has large pure white flowers when in bloom

Pyrus Calleryana Chanticleer

Plant in full sun. Can withstand some exposure
A versatile tree, great as a feature plant or planted together to form an 'avenue' Great in urban areas
White blossoms in spring. Gives dark red autumn colour

Betula Utilis Jacquemontii

Plant in sun or partial shade
A tall tree with an open canopy ideal to underplant. Has pure white bark in the winter
The multi stem variety works well in small gardens

Prunus Amanogawa

Plant in full sun
A small tree with a narrow habitat
Has slightly scented pale pink flowers in late spring

Acer griseum

Plant in full sun or partial shade
This tree has a small but spreading habitat
Has attractive peeling bark with great autumn colour Requires a sheltered spot
Come and browse the full range of Acers at Longstock Park Nursery.
TIPS & ADVICE
Carefully stake newly planted trees to prevent wind rock
Care for your tree by using a watering tube to keep the tree well watered in its first 2 years to help good roots to establish.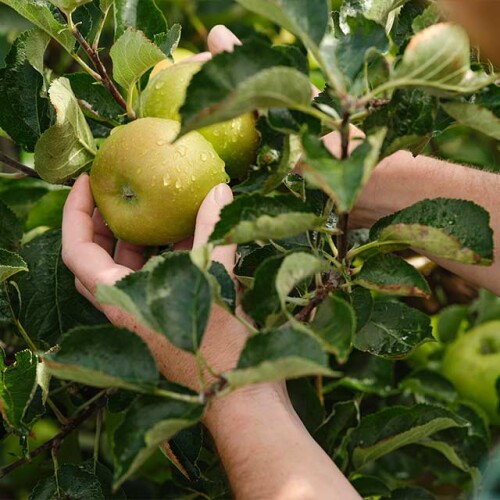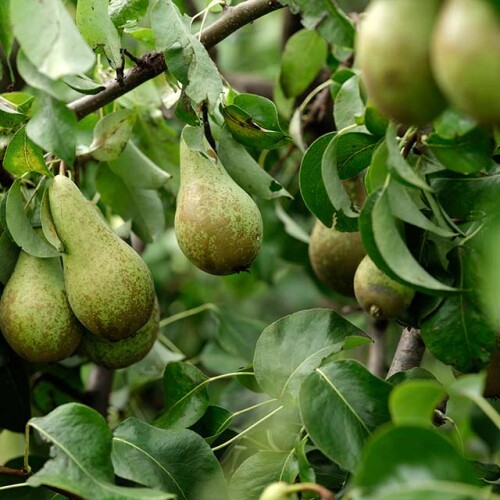 How to pick the right fruit tree
The type of fruit tree you decide to grow will most likely depend on the fruit you like to eat. Here are some of our favourite easy to grow fruit trees that will also give you some great tasting fruit to eat or to cook with.
If you have space in your garden or you're planning lots of fruit trees together, try the following varieties:
Choose an all purpose rootstock for apples m106
For a vigorous pear use rootstock grown on Quince A
For plum and gage choose St Julien A and colt rootstock for cherry
When considering which type of rootstock to go for, think about your space and soil type. Our Partners at Longstock Park Nursery are horticultural specialists and can advise you on the best type of tree for your garden. Call in and browse our fruit tree range.
You can grow fruit in smaller spaces by choosing varieties grown on semi vigorous rootstock.
Choose m26 rootstock for apple trees
St Julien A for pear trees
Any pixy varieties for plum and gage
Colt rootstock for cherry trees
TIPS & ADVICE
Water trees well once planted and continue to water them regularly in the first 2 years
Feed in the spring with a general fertiliser containing high potash
Prune apples and pears between November - March.
Prune all the other fruit around September after the fruit has been picked
Care for trees by removing any deceased wood and be vigilant for aphids in the spring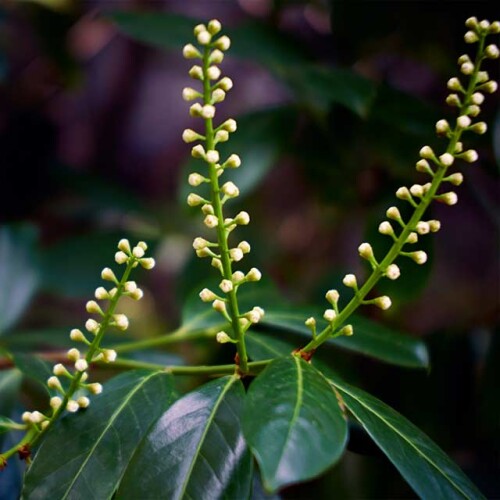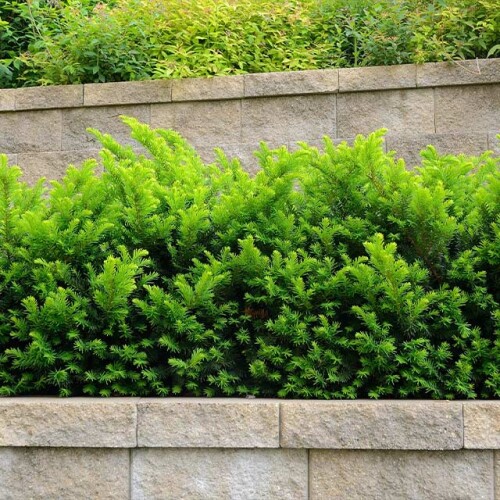 Hedging
Hedging usually forms some kind of formal border but it can look beautiful, as well as being practical.
Here are some of the more popular and easy to care for hedging varieties we stock. Please contact us to discuss your hedging requirements or come and visit us and we will happily walk you through the options available from our nursery.
Cherry Laurel
Evergreen and quick growing so will need clipping to maintain its size when mature.
A really good noise suppressant.
Yew
A traditional and formal evergreen hedge.
Good on chalk and relatively low maintenance.
Beech
Deciduous but will hold its brown leaves through winter if pruned in August.
Low maintenance and very traditional in rural settings.
Buxus
We currently do not stock this plant due to box caterpillars and box bright that are difficult to control. We recommend alternatives such as Yew and Ilex Crenata that are relatively pest and disease free.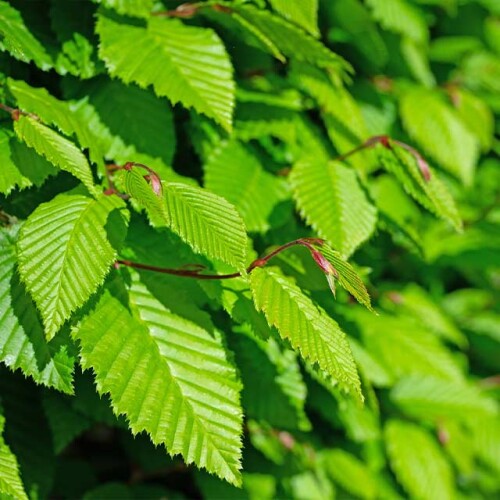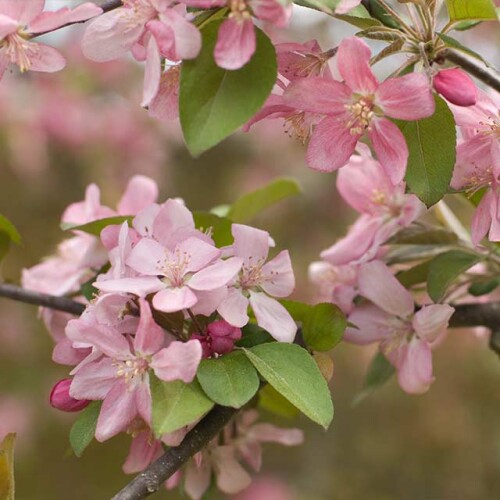 PLEACHED HEDGING
Becoming increasingly popular as an instant and very attractive screening in gardens.
We stock a range of pleached hedging plants at our nursery and one of our specialists can talk you through our range and your requirements. We can deliver and plant these, helping you to create instant garden screening without the fuss.
POPULAR VARIETIES
Carpinus Betulus
Similar to Beech and suited to chalk soils. Great in any hedging setting and works really well as a pleach. It can take lots of regular pruning and training.
Malus Flowering Crabapple
Will suit most soils. Has blossom in the spring and small fruit that wildlife can feed on during the colder months. It will lose its leaves in the winter but still maintains its attractive appearance.
Ilex Nellie r. Stevens
An evergreen option that works well on most soils. Has lots of berries in the winter for the birds to feed on and the leaves have less thorns than traditional holly varieties.
Photinia Red Robin
A very popular evergreen option. It has bright red new foliage that fades to green with time with blossom in the springtime. Best in a sheltered position out of windy conditions that can damage the leaves.
You can easily browse our tree and hedging sections in the nursery and there's always an expert on hand to talk you through the range and what would work in your garden.
Find us on the Leckford Estate near Stockbridge.
Make an Enquiry
We have an extensive range of plants, trees and shrubs for sale. Please complete our Plant Enquiry Form to find out if we have your particular product in stock.
We can deliver too
We sell lots of large trees and specimen plants and we can help you with delivery making sure these get back to your garden safely. Speak to our Partners about delivery, it's usually no trouble at all.
To qualify for delivery we require a minimum spend of £50
Delivery is free up to 10 miles
Delivery between 10-20 miles is £10
Delivery 20+ miles is charged at £10 plus £2 per mile