Autumn Produce
Our farm shop is full of autumn's bounty. From our own apples and pears, grown in orchards within just a few miles of the farm shop, to homemade cakes and bakes and a seasonal menu celebrating autumn flavours that is full of fresh ingredients whether you choose breakfast or lunch.
Crisp, Tasty Apples
Enjoy the sweetness of this year's seasonal fruit harvest. Freshly picked apples and pears straight from The Waitrose & Partners Farm's orchards. From traditional Braeburn and Bramley apples ideal for pies or casual munching to Catillac pears for culinary purposes and the well-liked Conference pear with its signature crunch and sweetness, all varieties are freshly available from our Longstock Park Farm Shop.
Seasonal Squash
Discover our vast variety of squash with our collection for eating and carving this season. Roast, puree or incorporate them into a soup for a warm autumnal meal.
Cosy Cafe
Situated in the serene environment of Longstock Park, you can relish the tastes and views of autumn from the cosiness of our cafe. Whether you decide to sit inside, basking in the warmth of our oak-beamed cafe, or outside on the terrace absorbing the stunning scenery, you can locate your ideal spot to unwind, recline and engage in a conversation with friends.
Seasonal menu
Our culinary team crafts a menu that captures the essence of the season. Expect the usual fresh ingredients complemented by the rich, robust flavours of autumn's harvest. So, savour the enchantment of autumn on your palate at Longstock Park Cafe.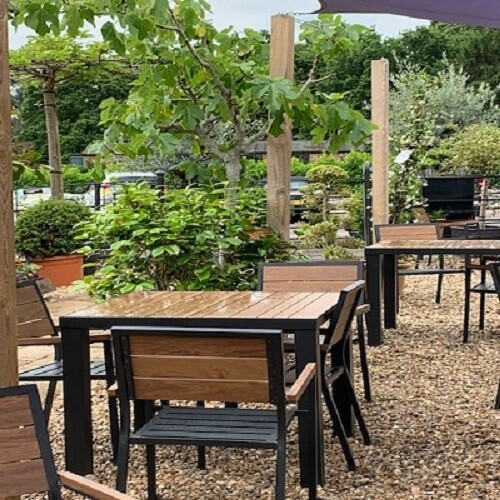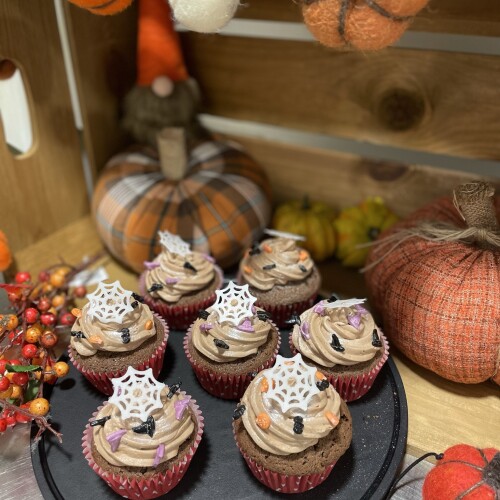 Autumn Homeware
Whether you're preparing an autumn table for gatherings or infusing your home with a hint of autumn colour, we offer a variety of chic tableware and homeware collections, including the country-inspired range from Lucy's Farm. The 'Moo' mug, with its delightful cow design and rustic orange tones, perfectly encapsulates the spirit of the season and is sure to brighten your day.
Our collection includes a variety of pumpkin-inspired home decor, elegant table settings, and fragrant candles and diffusers that will envelop your home with soothing seasonal aromas. Keep cosy and comfortable as the temperature drops with our plush knit blankets and throws available in a spectrum of colours to match your aesthetic.
Discover our homeware assortment at Longstock Park Farm Shop and Longstock Park Nursery's Garden Shop for distinctive home and garden gift ideas.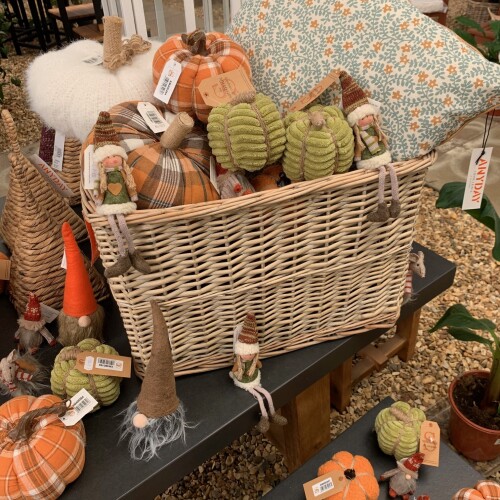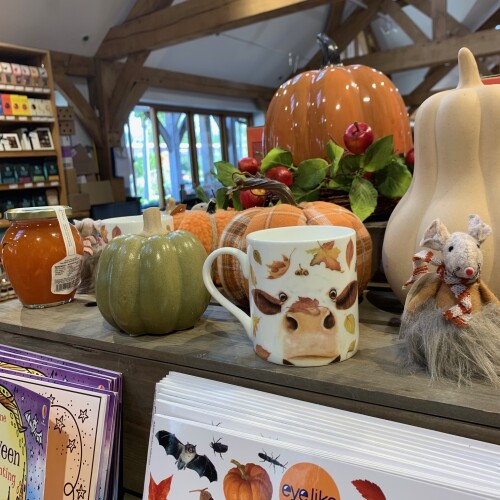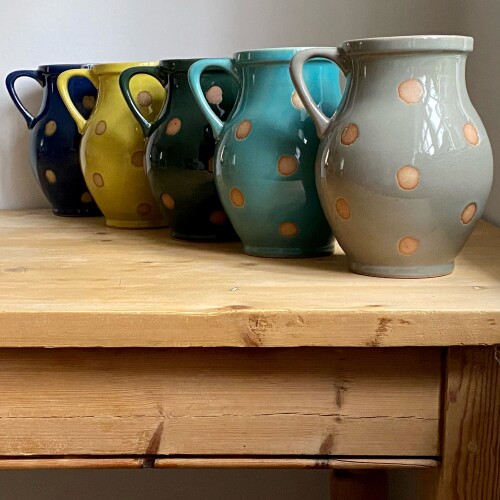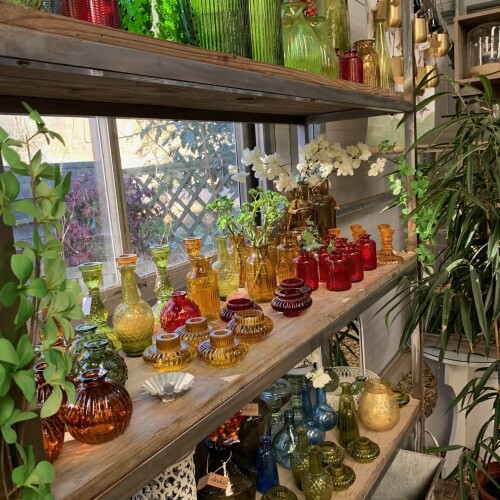 Autumn Delights
Chococo's spooky chocolate pumpkin is utterly delightful, filled with rich and velvety milk chocolate spiders. Chococo responsibly procures their ingredients and everything is meticulously handcrafted in Dorset - and did we mention, it's also incredibly tasty!
This autumn, if you're planning to give a gift, we have something that will excite you! Greeting cards, gift wraps, and tags embedded with seeds that can be planted to cultivate flowers and herbs. After your dear ones have appreciated their card or unwrapped their gift, they can sow the item in their garden or a pot. With a bit of care, they can watch it flourish, serving as a daily reminder of your considerate present. So, why not present a gift that also contributes to the planet?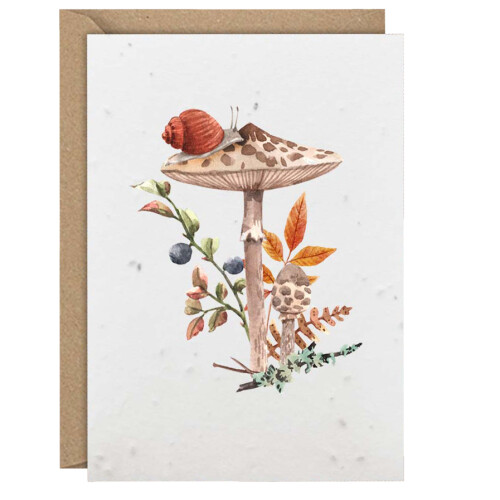 We've recently introduced a new variant of Leckford, our exclusive Leckford Cheese. Our skilled cheese artisans have used the highest quality ingredients to produce a cheese that subtly captures the essence of our vineyards. Each wheel of this soft cheese is soaked in Leckford sparkling wine, giving it a gentle fruity and floral undertone.
In terms of wine, we offer a broad selection of English wines, many of which are locally sourced, including our signature Leckford sparkling wine. This wine pairs excellently with the cheese, or if you're hosting a celebration, it makes the perfect companion.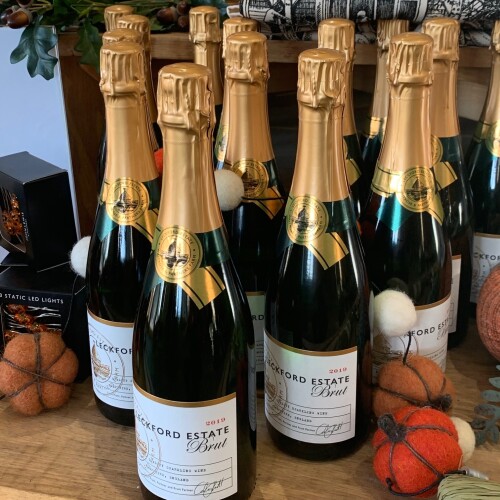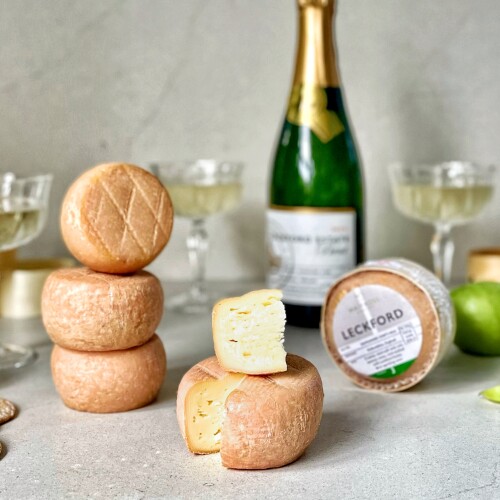 Autumn Activities
Visit Longstock Park Water Garden until the end of October. Experience the tranquillity of this secluded haven and keep an eye out for its native wildlife; Kingfisher, Heron, and visiting ducks.
The garden takes on a sense of marvel during autumn, with the soft crunch of leaves underfoot as trees begin to shed their foliage and the earthy aroma of damp bark. Immerse yourself in the atmosphere and seize the opportunity to take some breathtaking photos of the garden. Prepare to be amazed by the garden's colossal inhabitants, like the Gunnera, fondly known as the "dinosaur plant" due to its ancient look and massive leaves. Or the Marsh Cypress, which demands attention with its towering height and distinctive features. In the autumn, the Marsh Cypress changes its feathery needle-like leaves to a russet orange hue, creating a magnificent spectacle for you to capture with your smartphone or camera.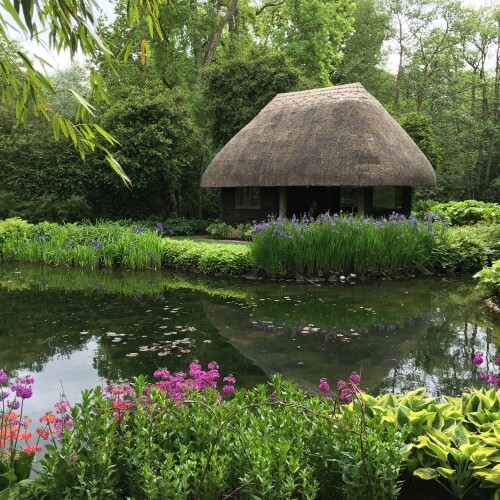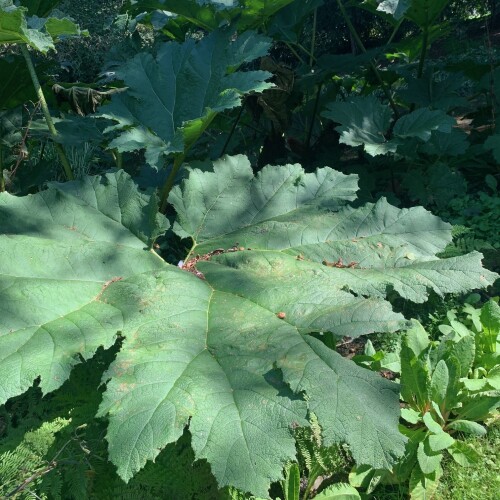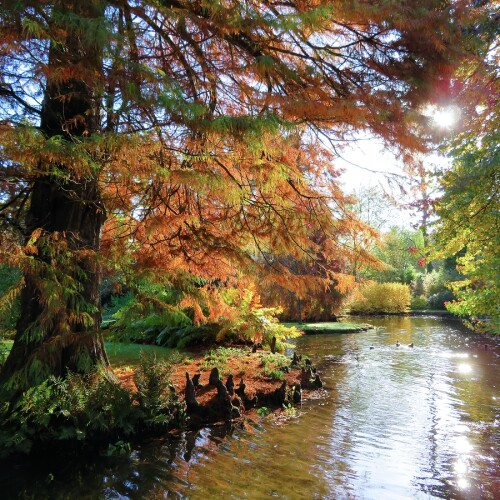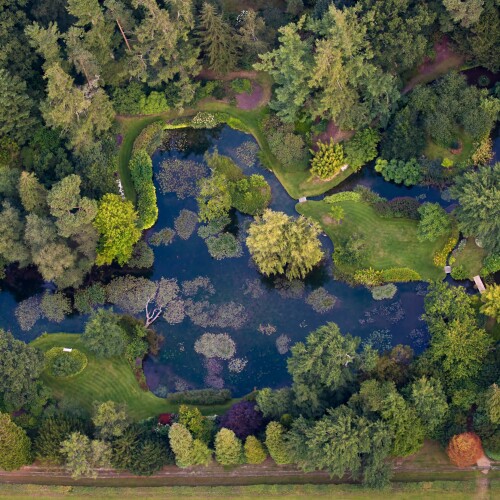 Inspiration for Your Garden
Autumn is the perfect season to get your garden ready for an impressive display of spring flowers. At Longtock Park Nursery, we offer a wide range of spring bulbs to help you create vibrant displays in your garden, borders, and pots next spring.
We have a variety of options including Tulips, Daffodils, Crocuses, and many others, all cultivated by Taylors; a reputable 4th generation grower located in Lincolnshire.
Fruit Trees
Starting from October, our nursery will start stocking up on the new season's fruit trees, allowing you to reap the rewards of your hard work. The nursery carries a diverse selection of fruit trees from Frank Matthews, one of the most popular UK growers of trees and hedging.
Define your garden boundaries
Autumn is the perfect season to plant or renew the hedges in your garden. We offer native species such as Hawthorn and Blackthorn, which are excellent for supporting local ecosystems, and evergreens like Yew and Laurel, which provide a splash of green all year round.
Discover the wonders of Longstock Park Nursery, where our expert staff are ready to help you choose the ideal additions to your garden, whether you're an experienced gardener or just starting out.
Contact a member of the nursery team to see if we stock the hedging you require, complete the enquiry form and they'll get back to you.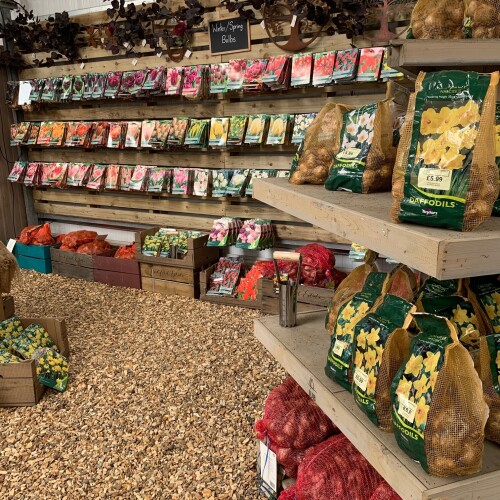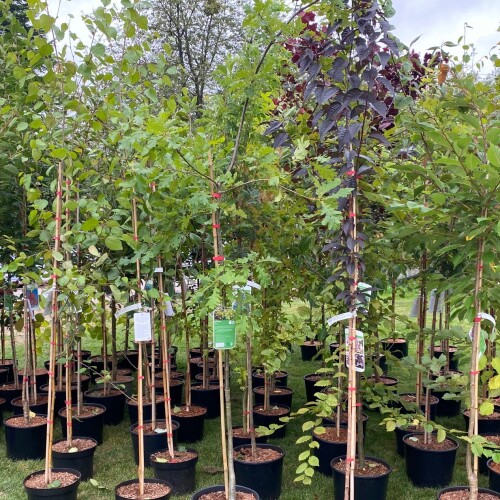 Join us this Autumn
Discover autumn harvest, exclusive presents, and a garden centre brimming with autumn planting inspirations. Immerse yourself among the towering flora and witness the metamorphosis of trees and plants across the season. To find us, find out more or contact a member of the team see our visitor information page.