A Haven of Roses
We have a stunning collection of roses, each type carefully selected for its beauty, fragrance and resilience. We are proud to be one of the few preferred stockists for David Austen roses – an incredibly well-renowned leader in quality rose production. Whether you're dreaming of cascading climbers adorning your pergola, or an elegant shrub bush to create a romantic ambience, our diverse range can bring your country garden dreams to life.
Leckford Estate Nursery
Leckford Estate's nursery is home to an extraordinary array of plants for all tastes and styles. We pride ourselves on our knowledge and the expertise of the horticultural team. Whether you're looking for vibrant perennials or majestic trees we have an assortment to tailor to your garden's unique characteristics.
Longstock Park Landscapes
For those looking for a more comprehensive approach to creating their dream English country garden, Leckford Estate also offers professional garden design, landscaping and maintenance services. Whether you're looking for that traditional cottage garden aesthetic, a formal parterre, or a contemporary oasis - our team can transform your dreams into reality. Should you require some help maintaining your garden throughout the seasons, or even a new bed to be planted, there's nothing too big or too small our team can help with – just ask.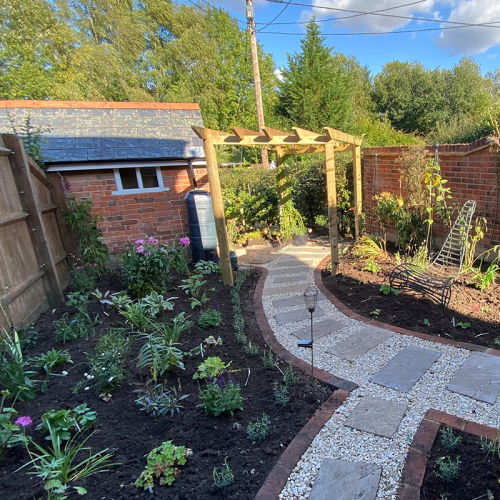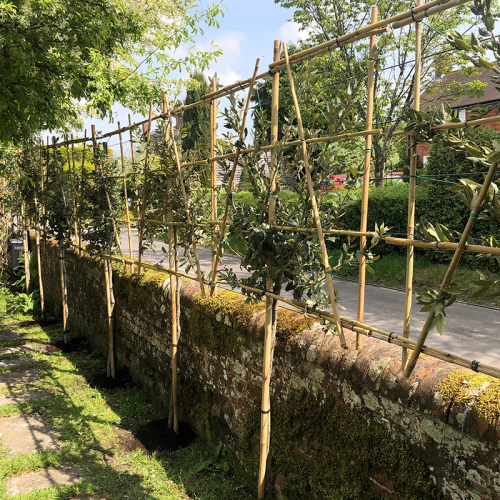 Explore the Walled Gardens
Take a quintessential walk through our captivating walled garden – a horticultural wonderland brimming with inspiration. Our expert team have curated enchanting borders and displays to create a harmonious and charming environment. As you stroll through this idyllic space, find inspiration for landscaping your own space and allow the senses to come to life.
Indulge at The Cherry Tree Café
Complete your stroll around our gorgeous walled garden with a stop at our charming Cherry Tree Café. Nestled amongst the lush greenery in the stunning Hampshire countryside, we've created a perfect retreat to relax, refuel and absorb nature around you. As you take in the views, indulge in a refreshing hot or cold drink and treat yourself to some homemade cakes or a delectable sandwich.
Stroll around the Water Garden
July sees the stunning collection of water lilies coming into their own at our Longstock Park Water Garden. From early summer, there is always plenty of colours from brightly coloured Lobelia and traditional garden favourites such as Foxgloves and Lupin. Indulge in a leisurely stroll with friends or family or simply enjoy a moment of peace and tranquillity to unwind and relax.
Creating Your Sanctuary with Leckford Estate
Creating your own English country garden is a delightful endeavour to enjoy with the Leckford Estate. Whether you'd like to enjoy our own gardens, take inspiration, learn new skills from our experts, or have a complete overhaul and employ our landscaping team, we can help you transform your garden into your own sanctuary. Come and visit us to see how we can help you.