Care and conscience
We strive to not only offer the tastiest food, but also food that is sourced and prepared responsibly. All our ingredients are from our farm or locally sourced where possible. For example, all our meat is certified with the highest animal welfare standards, and all our produce is sustainably sourced. This includes our cakes and biscuits, baked daily using flour made from wheat grown right here. By offering a vibrant seasonal menu, it makes it diverse and ever-changing as we work alongside the seasons to provide the freshest, most flavoursome options.
We source our coffee from a local coffee roasting company so we know it tastes great! And to make our coffee taste even better today, and in the future, we make sure it's sourced ethically and we take care when we make a cup for our customers. You're helping by bringing your own reusable coffee cups and we are stopping the use of disposable cups and plastic stirrers - where we've had to use these we make sure they can be recycled and only use a lid when needed.
It's not just the hot drinks where we are making changes. Tap water is provided in reusable glass bottles and over 50% of our soft drink range comes in glass bottles or recyclable cartons.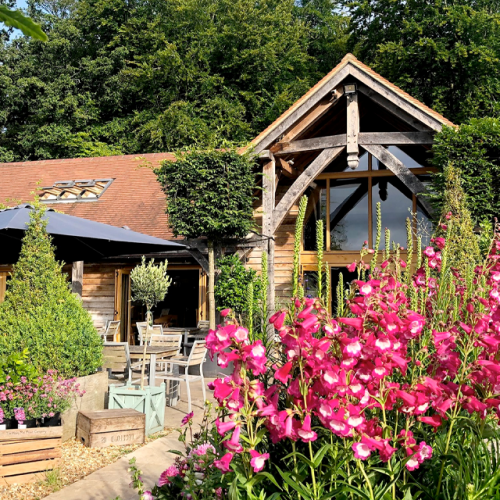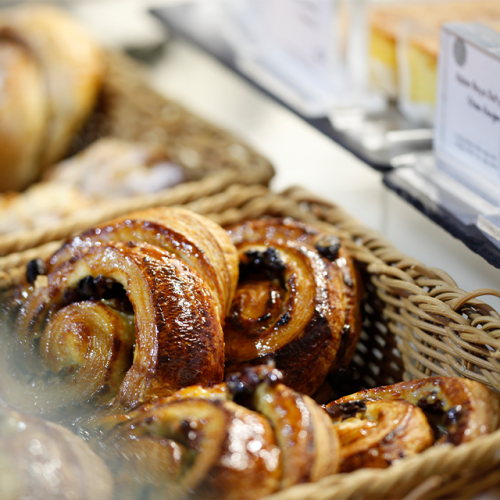 No waste
We make use of any fresh ingredients from our farm shop left at the end of the day. Making these into delicious dishes for our menu and reducing the amount of food waste.
Where food waste is unavoidable, we use a trusted waste management company that uses sustainable methods to dispose of waste so it doesn't go straight to landfill. We're able to dispose of our used coffee granules in our extensive plant borders at the farm shop and nursery - great for the plants and the planet.
How you can help
We use recyclable packaging for our takeaway items so you can dispose of it responsibly either on site or at home. We also encourage customers to bring their own reusable cups for takeaway drinks too.