Soils & Composts
All our composts are now peat free because we source from peat free suppliers only.
Packaging & Recycling
We work with suppliers to make sure any packaging needed can be recycled or we reuse it to pack our own products.
Approx 75% of our pots are made from either recyclable plastic or biodegradable material. Our supplier, Hairy Pots, supply plants that can be planted straight into the ground and the pot will biodegrade over time - saving you time as well!
We have set up a 'pot swap' at the nursery, which means we can swap our pots with customers and customers can swap with others too! Pots of all sizes can be swapped at our pot swap station in the car park. This is great news for gardeners as we know that pots are continually recycled as gardeners plant seeds and pot on seedlings throughout the year. So if you want to pick up a pot or drop off one you've finished with, then pop along to the nursery.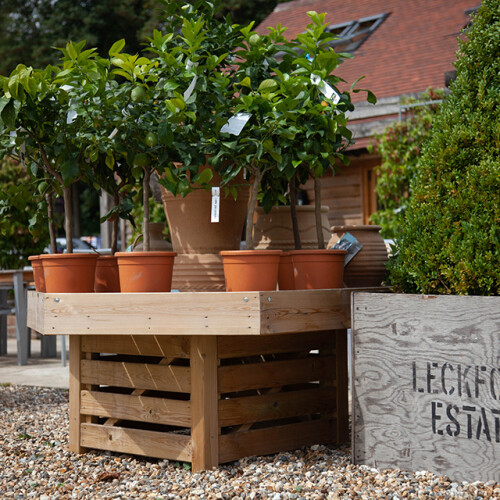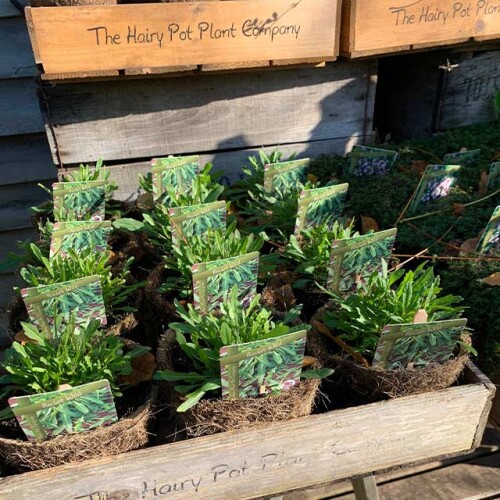 Managing water
We have our own rainwater reservoir at the nursery which collects rainwater all year round. We use this water to water our plants throughout the year. We rarely have to use any mains water as this provides a regular supply to keep our plants hydrated.
Suppliers
Our plant suppliers are trusted growers that we have worked with for a number of years, many are located within Hampshire or regionally based. We work with growers who supply mature, feature plants and trees to smaller family run nurseries, all share our values to work and grow sustainably and ethically.