If you're unsure about whether to plant shrubs, trees or herbaceous perennials then we're more than happy to talk you through the best type for your garden.
Our team of horticultural experts are also available to offer tips, answer questions and discuss all things gardening, and we provide a local delivery and collection service for quick and convenient shopping.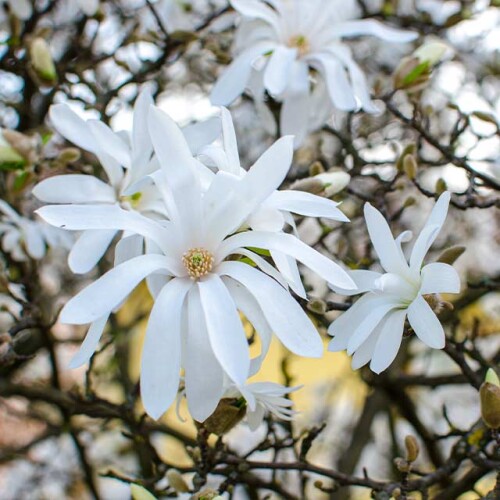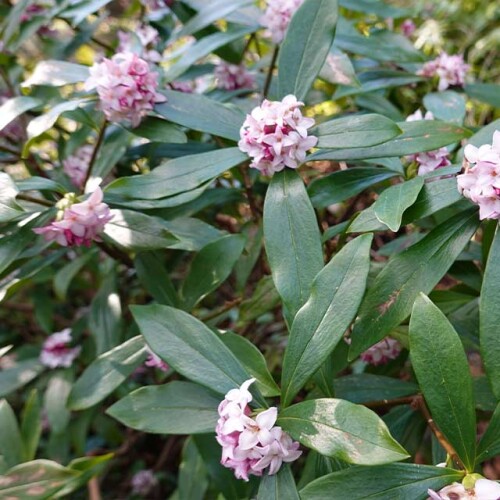 Our pick of the shrubs
If you're confused by shrubs then don't be. Come and see the range of shrubs at Longstock Park Nursery and talk to us if you're trying to find the best shrubs for your garden.
There are so many to choose from, however we have listed some of our seasonal favourites here.
WHEN TO USE SHRUBS AND WHERE TO PLANT THEM
Shrubs add structure and interest to your flower beds and give height that you may struggle to achieve with herbaceous plants, and with scent and leaf colour there is a shrub for every position and border and season.
OUR PICK OF THE SHRUBS FOR SPRING COLOUR
| | |
| --- | --- |
| Daphne Aureomarginata | Plant in full sun, highly scented in early spring with evergreen leaves |
| Sarcococca | Plant in full sun or shade, highly scented in early spring |
| Magnolia Stellata | Plant in sun or shade, this is a large deciduous shrub, with white flowers that are shaped like stars |
| Viburnum Opulus Rosea | Plant in sun or shade and can grow to 2m in height. Highly scented large white spring flowers fading to pink. |
| Philadelphus | Known as the mock orange bush. Plant in sun or shade and can grow to 2m in height. A highly scented flower and as there are so many varieties, there is one that will suit any border. |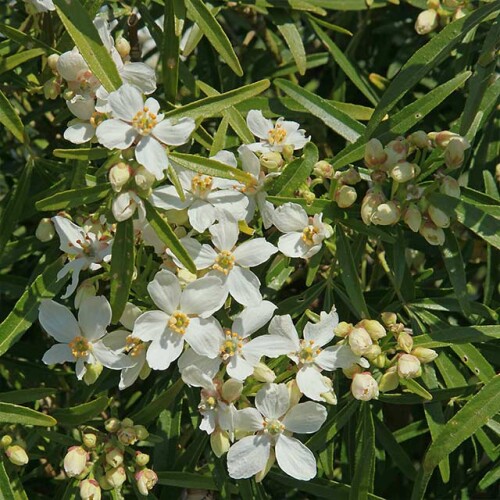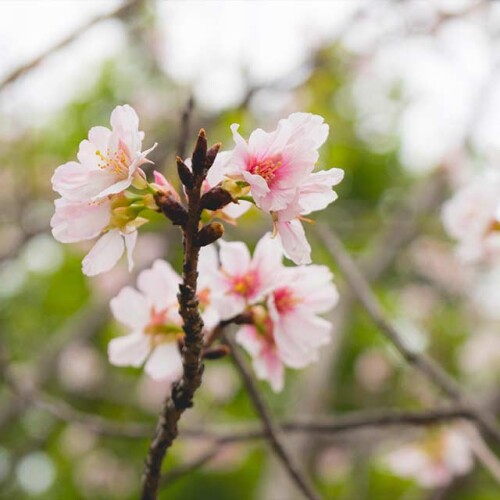 OUR PICK OF THE SHRUBS FOR ALL YEAR INTEREST
| | |
| --- | --- |
| Pittosporum Irene Patterson | A great evergreen shrub that will require pruning to keep its shape. Ideal for flower arrangements as the colour of the foliage is spectacular. |
| Choisya Ternata white dazzler | A plant bred by nursery Partner Peter Moore. A compact, evergreen shrub covered in a profusion of white flowers in pretty much any season |
| Prunus Kojo no mai | A spring flowering deciduous shrub, but with an interesting growth habit that makes them appealing across the seasons. |
| Lavender Hidcote | Regularly used in most gardens that have some sun. This is a compact evergreen and if pruned as soon as flowering stops, will keep a compact shape for years. A great one for attracting bees to your garden. |
| Buddleja | Plant in sun or shade. This large evergreen shrub flowers in July and has honey scented flowers and dark green glossy leaves. |
| Hoheria Sexstylosa | Plant in sun or shade. This large evergreen shrub flowers in July and has honey scented flowers and dark green glossy leaves. |
At Longstock Park nursery we love these plants and hold the national Buddleja collection. There's a Buddleja for any garden and any aspect. Giving their best show in August through until autumn, often when other plants have finished flowering. Prune to shoulder height in autumn and knee height in spring to keep it looking great. They are also a firm favourite with insects, particularly butterflies.
USING SHRUBS IN A BORDER
Try planting shrubs at the front of a border, this will add interest and break up the beds.
Shrubs are great if you plant them with climbing plants to extend the flowering season. Plant a Clematis Viticella to climb through shrubs in a border, these are great as they climb without damaging the shrub.
TIPS & ADVICE
Prune evergreen shrubs in spring. Cut out a third each year to the base as soon as they finish flowering, this will keep them under control.
Make an Enquiry
We have an extensive range of plants, trees and shrubs for sale. Please complete our Plant Enquiry Form to find out if we have your particular product in stock.
We can deliver too
We sell lots of large trees and specimen plants and we can help you with delivery making sure these get back to your garden safely. Speak to our Partners about delivery, it's usually no trouble at all.
To qualify for delivery we require a minimum spend of £50
Delivery is free up to 10 miles
Delivery between 10-20 miles is £10
Delivery 20+ miles is charged at £10 plus £2 per mile